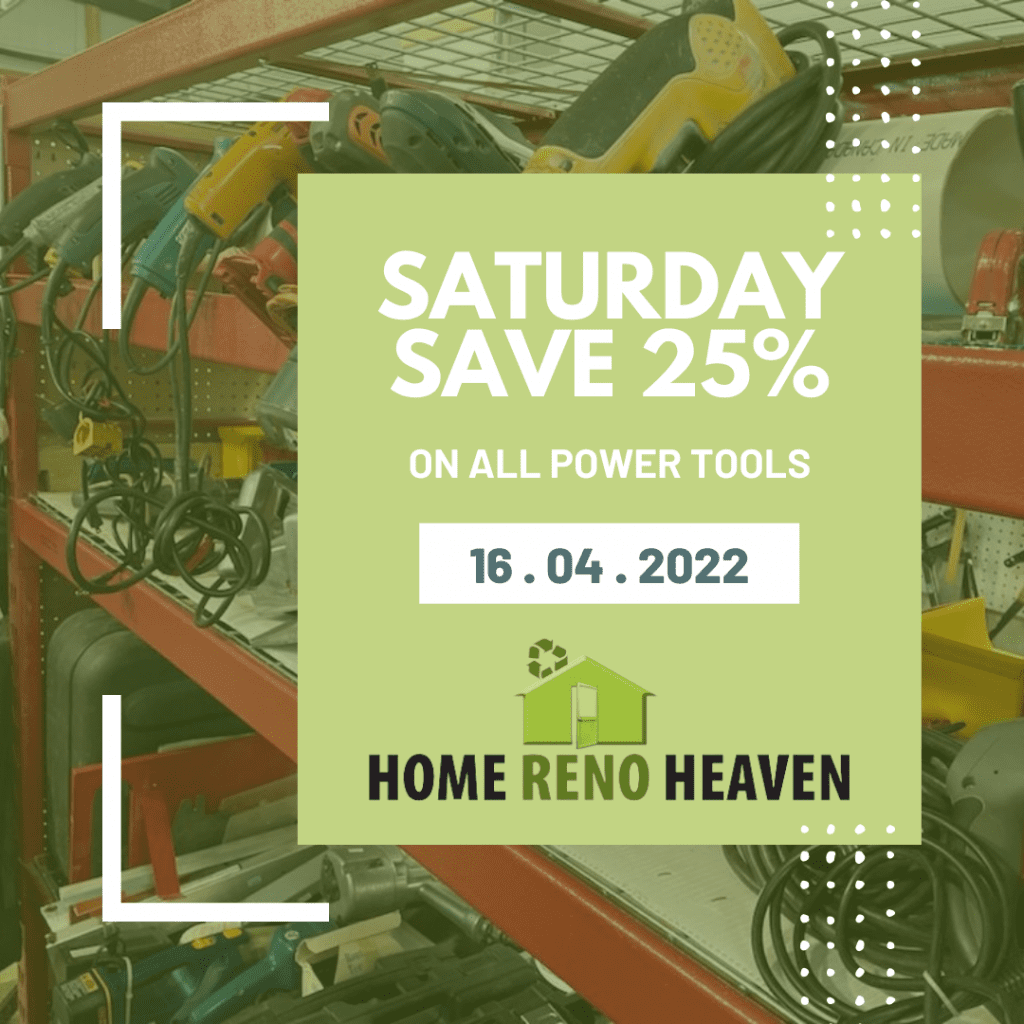 Home Reno Heaven is a having a sale on Power Tools this Saturday, April 16th from 11am to 5pm.
All day you can score 25% off your power tool purchase – WIN WIN savings for you and $$$ to support affordable housing in Cochrane.
Where: 136 Charlesworth Ave.
Home Reno Heaven also accepts donations – reach out if you have an item to donate.