Why advertise with Urban Casual Cochrane?
Since 2018, Urban Casual Cochrane has been the go-to resource for Cochrane residents, wannabe-residents, business owners, consumers and visitors, for events and community news happening in this Alberta town.
With a variety of topics, interests and features, your customers are looking at us. Will they find your business/organization on our pages?
We market each business in a way that works best for your brand & your campaign. Our family-friendly, local news and events site gives you access to a specific, geo-targeted and well-engaged audience, that demands current, relevant and exciting content.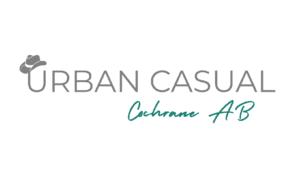 Your business/organization is very important to Cochrane. Let us help you reach your goals with a customized advertising package today.
ADVERTISING SERVICES WE OFFER:
We are Desktop & mobile friendly. Reach your audience 24/7, 365 days a year! Short-term, long-term or custom campaigns available! We are cost effective and within your budget!
ADVERTORIALS – written in an appealing manner and includes mentions on our Facebook & Instagram accounts.
BANNER & BOX – ads create brand awareness and offer a visual impact for your business.
INTEGRATED CAMPAIGNS – using a number of our services, offering you the best reach for your campaign goals.
SOCIAL MEDIA – campaigns that are tailored by platform and tap into our various audience age groups in a meaningful way.
TRAVEL FEATURES – we fully support exploration of the town of Cochrane, but we understand that residents of the area do take day and overnight trips to nearby towns for various reasons such as shopping, sports, leisure and other entertainment. As such, if you are a tour company, tourism board, travel provider or a destination, feel free to reach out to us about showcasing your exciting travel options on Urbancasual.ca.
ADVERTISING DISCLAIMER:
Advertising on Urbancasual.ca or its affiliate pages consists of but is not limited to: display ads, advertorials and affiliate links. Advertorials will clearly be marked as "Sponsored", as Partners have paid a fee to be included in the article. Affiliate links may be embedded in certain posts and will take you to another website when clicked, where you may or may not make a purchase. If you choose to make a purchase from one of these links, we may earn a small commission, at no extra cost to you.