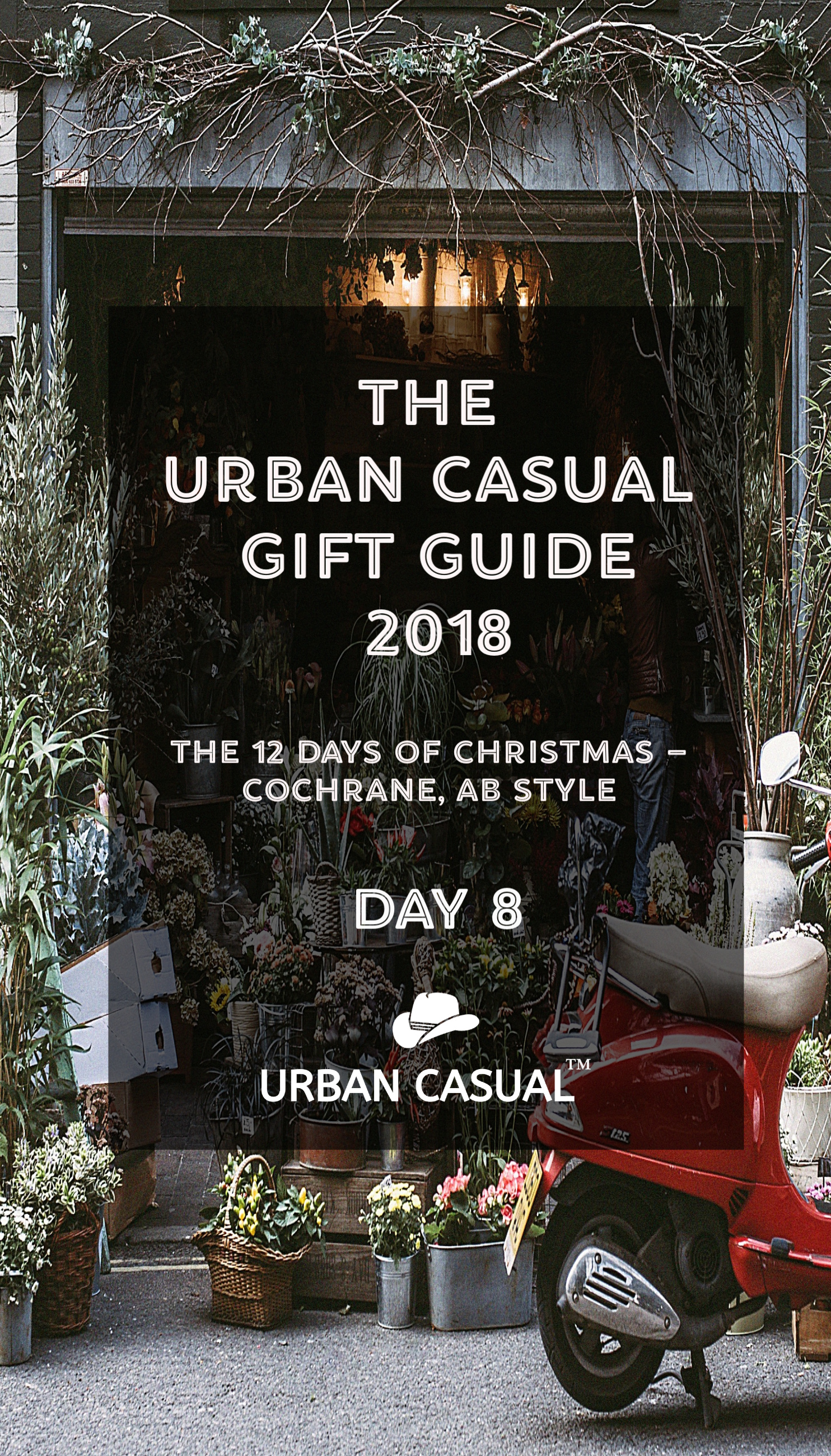 On the eighth day of Christmas,
my true love sent to me,
Eight Maids a Milking…
Okay, so surely you've realized by now that each business featured in this 12 Days of Christmas event does not have a corresponding – make sensical – day.
Yesterday (Day 7) was a giveaway for a fresh, free range turkey from Able Meat, so naturally, after cooking up a huge holiday feast, it only seems right to giveaway more food for Day 8, right?
Mehtab East Indian Cuisine recently celebrated its 10th anniversary in Cochrane and owner Jag Thind had this to say about it,
"Choosing Cochrane to live and work was the best decision we ever made! We have been well supported by the people and for that, we can't thank them enough!"
After training at their family restaurant in Sweden, Jag and his wife Gunjeet purchased Mehtab in 2011, keeping the same name, but changing up the decor and the menu.
"We serve Punjabi style Indian food, like butter chicken, korma, coconut rice and garlic naan, some of our signature items. We also have a daily lunch buffet, while dinner is served a la carte. We also do takeout and delivery. And… for Christmas, we are back to making our special Turkey Curry."
So if you're in the mood for Indian, there is no reason to leave Cochrane folks!
This restaurant is one of Cochranes best!
You can follow Mehtab East Indian Cuisine Restaurant,
on FACEBOOK
or on INSTAGRAM.
---
NOW FOR the 8th Day of Christmas FUN!
One of the best things about Mehtab East Indian Cuisine Restaurant,
is their food of course!
DAY EIGHT GIVEAWAY includes:
One gift certificate – RV $75
THIS GIVEAWAY WILL RUN UNTIL MONDAY,
DECEMBER 17TH AT 12:01am MST.
TO ENTER, YOU MUST BE A RESIDENT OF COCHRANE, ALBERTA
(OR HAVE A COCHRANE ADDRESS FOR PRIZE DROP-OFF)
AND BE OVER THE AGE OF 18 YEARS OLD.
ONE WINNER WILL BE CHOSEN AND CONTACTED BY EMAIL.
THE WINNER WILL HAVE 48 HOURS TO RESPOND,
OR ANOTHER WILL BE SELECTED.
FOLLOW THE RULES OF THE RAFFLECOPTER WIDGET BELOW,
AS ALL RESULTS WILL BE DOUBLE CHECKED.
a Rafflecopter giveaway
GOOD LUCK!
For more 12 Days of Christmas Fun, CLICK HERE
*Mehtab graciously donated one gift card
for giveaway to the Urban Casual Gift Guide 2018.