In Covid-19 times, non-profit organizations have had to get creative when it comes to fundraising opportunities.
The days of hosting large-scale events to help support a group's capital or operational endeavours has come to a standstill, along with many other grant requests.
Attempting to offer more programming to children, youth, and teens in the community, the Boys and Girls Club of Cochrane and Area is hosting an out-of-the-box fundraiser for the club.
While 'Wine Survivor' fundraisers are not new for many sporting teams and other groups, this is a new initiative for the Boys and Girls Club.

Jill Bilodeau, Executive Director for the Boys and Girls Club of Cochrane and Area, shares it's all about raising funds and hosting a different type of event during trying times.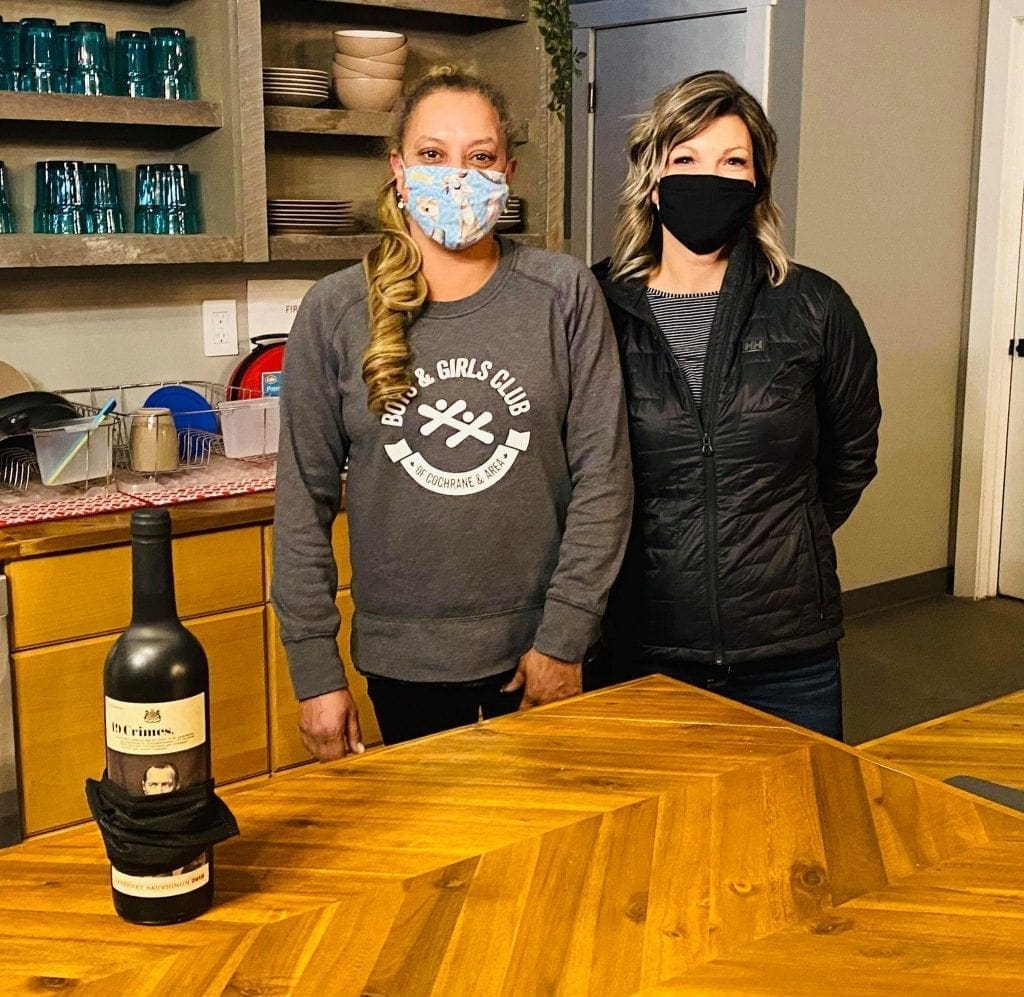 "This is all about us being creative in terms of fundraising and a different way to get the community together in a virtual aspect. It is all about fundraising for the children and youth in our community, and supplementing a bit of the money into the gaps or areas that we are missing."
The club is hoping to have at least forty teams of four individuals participate in their edition of Wine Survivor with the last team standing walking away with bragging rights and much more.
"They will walk away with fifty percent of the purchased bottles of wine, the second team will walk away with thirty percent, and the third will walk with twenty percent. Whatever money is collected, fifty percent goes to support the Boys and Girls Club and the other half goes towards purchasing a variety of wine."
Julia Grohn, Fundraising and Event Coordinator for the local organization says this is the first time the club has hosted an event like this. "I think this is an easy ask financially without a lot to lose if you don't win."
Getting her inspiration from a friend; Grohn explains that draws to eliminate teams will all be held LIVE on Urban Casual for transparency sake and the 'Survivor' theme is what the club is embracing. "The wine is only the prize. We are focusing all of the draws around the Survivor piece like dressing up and our props."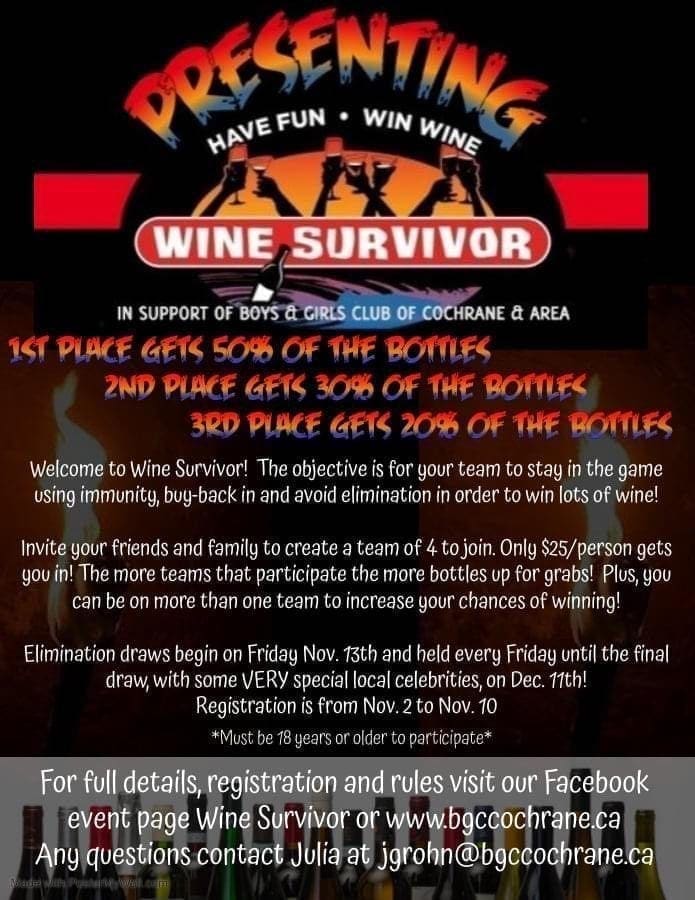 Hoping to raise as much money as possible, Bilodeau says they are hoping to hit a two thousand dollar target in support of the Boys and Girls Club. "All of the funds will be put towards general programming. Usually our fundraisers are dedicated just to the 'Club', but this time it will be put into our overall programming. A big part of this is also about people missing that 'getting together' piece. Let's face it, this is a big fundraising time of year for many organizations."
The entire fundraiser is being held virtually and respectful of Covid regulations.
Below you will find instructions on how to join the Boys and Girls Club 'Wine Survivor', and Grohn encourages all participants to get ready for fun and some creative competition.

Wine Survivor costs each team member twenty-five dollars, with an opportunity to buy your team immunity to stay in the game either before or after the draw. Prizes will be given away throughout the duration of the competition, along with some friendly competitive challenges.
Registration is currently open to those 18 and over, and you can do so by heading to www.bgccochrane.ca
The final draw will be held at 7 p.m. on December 11th LIVE ON OUR FACEBOOK PAGE with some special guests in tow, while weekly elimination draws will be announced shortly.