The 4th edition of the Emergency Services 'Share Your Christmas Parades' were once again a huge
success.

Although the parades were started during the pandemic, citizens young and old love to pay their respect to the convoy of Cochrane First Responders that parade through each community.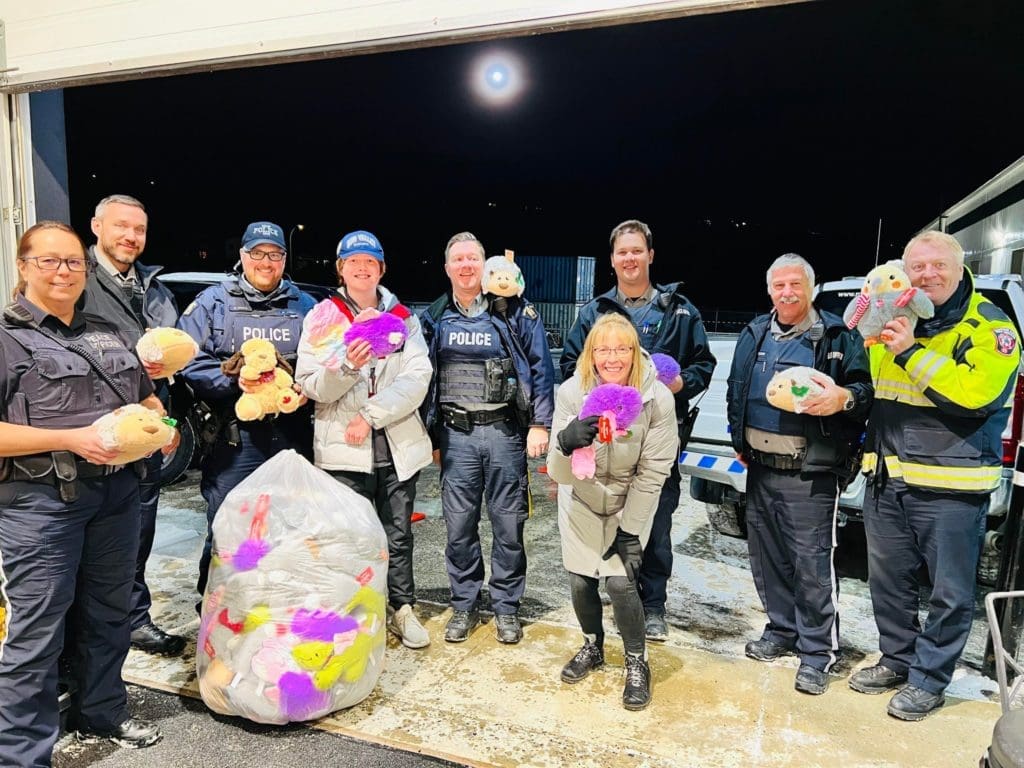 This year leading the fleet of vehicles was Cochrane Fire Services, followed by members of Cochrane RCMP, Cochrane and Area Victim Services, Municipal Enforcement, and although a rarity…Cochrane EMS.

Collecting non-perishable food items, toys, winter wear, gift cards, cash, and presents for all ages; 336 families will be able to have something to open while enjoying a good meal on Christmas Day.

While donations were down; the request for help was higher than ever.

If it wasn't for the parades and the Emergency Services crews going out into the communities, bringing in donations, we would have been way down. They easily brought in half, if not more, of our Toyland. We wouldn't have had nearly as much to fill our Santa sacks. We got such an array of gifts for all different age groups, and we were just so thankful for them to host these. It really made our success for Toyland in 2022.

shares Activettes, Share Your Christmas, chairperson Sue Lunin

Inspector Jeff Avery with Cochrane Fire Services was once again impressed by overall community
support. "Cochranites came out in fine fashion again. There was probably three days where it was 20
below, and we still had people handing donations over to us. This year, there were people who didn't
have a lot to give; but, if they still had one can of food, it meant someone is able to eat Christmas Day. It
was once again our pleasure to work with the RCMP, Activettes, Municipal Enforcement, and this year
Victim Services. Count us in again, for next year."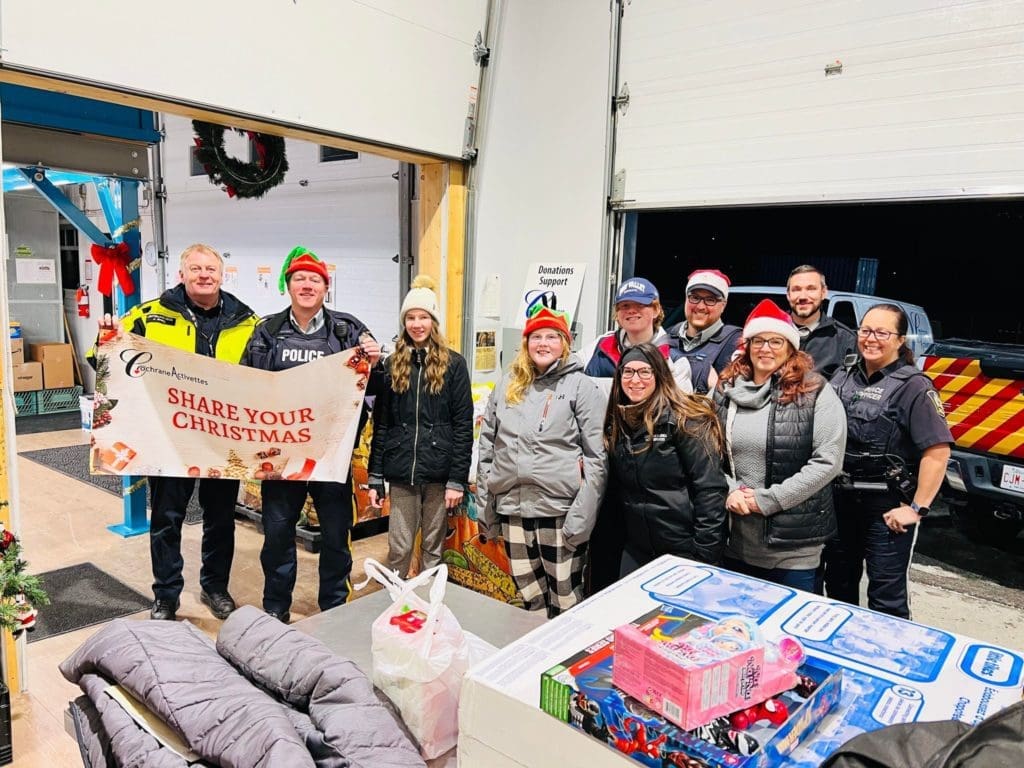 Cochrane RCMP, Constable Nathan Moore, also shared the same sentiment. Besides being out in the community with other First Responders, he found this year was extra special. "One of the biggest, most fulfilling aspects this year was bringing two of my kids. They were able to see the generosity of the residents of Cochrane, how happy they were to see us, and Toyland; including the lengths volunteers go to making Christmas brighter for those that need it. In fact, it was so impactful, that both my 13
(daughter) and 16-year-old (son), donated their allowance this month to help make a difference to
families that deserve it."

New to the convoy this year, were members of Cochrane and Area Victim Services. Helping to gather
donations for the crews. Volunteer and Public Relations for CAVS, Tanya Galliott, says the group wanted
to be involved. ''As a community-based organization we are always looking for unique ways to partner
with other organizations and help give back to the community. The parades were so much fun! We are
proud to serve our community and the Cochrane Activettes.''

With all the crews being happy to partake, Inspector Avery was thrilled to share some 'bonus' news about the community who gave it their all. "This year, first place went to Riverview. Riverview had some outstanding lights, and for one of our smaller communities, they donated a lot to the program. There was a lot of people out, lights were on, and so that was our winner this year."
The Riverview community can expect to be invited to an early fall barbeque hosted by the volunteers
who bring the parades to life.