The 2023 Cochrane Eagle Readers' Choice Awards opened on September 11th, with voting running until September 27th. *You can vote once a day.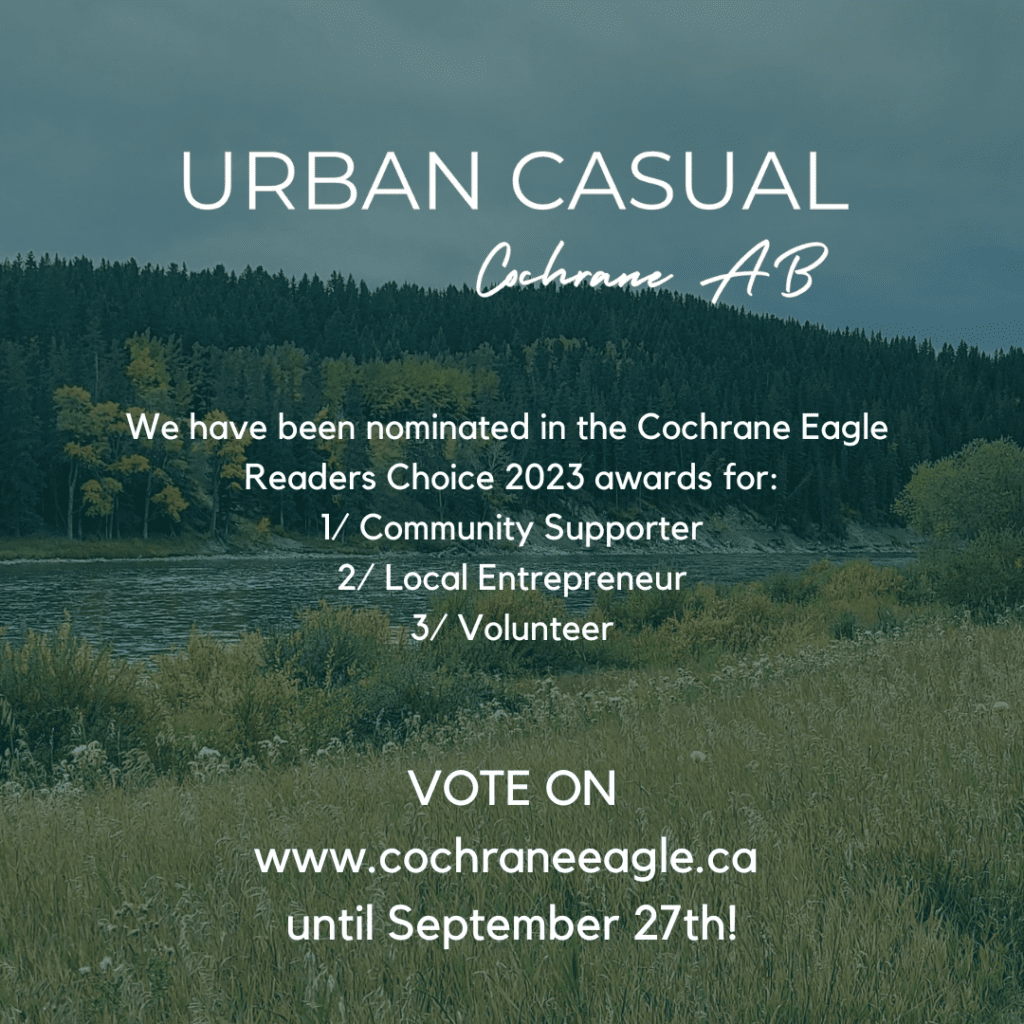 Here's your chance to vote for your Cochrane favourite places to eat, businesses, health practitioners + more!
Visit: Cochrane Eagle to Vote
You can find us in the categories:
1/ Community Supporter (Samantha Nickerson or Urban Casual Consulting)
2/ Local Entrepreneur
3/ Volunteer (Samantha Nickerson)
Thank you in advance.
Sam