In early November of 2020, tired from Covid-19 and a year of hanging out at home, a group of friends and I decided that we'd make a batch (or two, or three or four!) of wine at the new Vintners Cellar in Cochrane.
Obviously, had there not been any Covid-19 gathering restrictions in place, we would have all shown up to make and bottle the wine together, but alas that was not to be.
One of the first steps to making your own wine is adding the yeast, which you must do yourself & then the Vintners take over the rest from there! Six weeks later you can schedule in your bottling time and take your wine home.
Here's a glimpse of the bottling and labelling process.
And the finished product,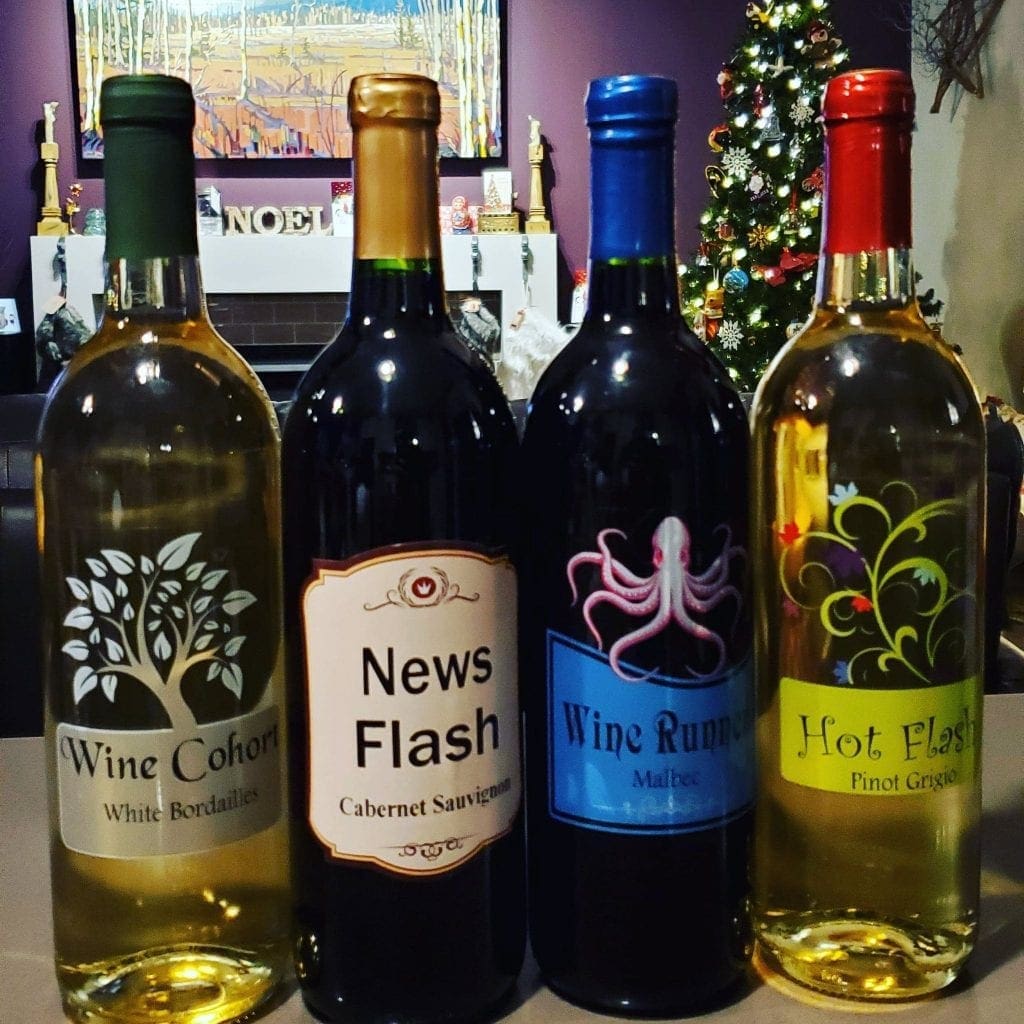 Now the hard part… waiting for it to be ready!
Go give it a try for yourself Cochrane!
Making your own wine not only makes great gifts and saves you money, but you can label it / call it whatever you want for a special occasion or just for fun.
Vintner's Cellar Cochrane – Bay 1, 402 Railway Street W