The Special Olympics Alberta Bow Valley Fundraiser is back with its 3rd auction and its first one since 2019, starting November 29th at 9am! (Mark your calendars!)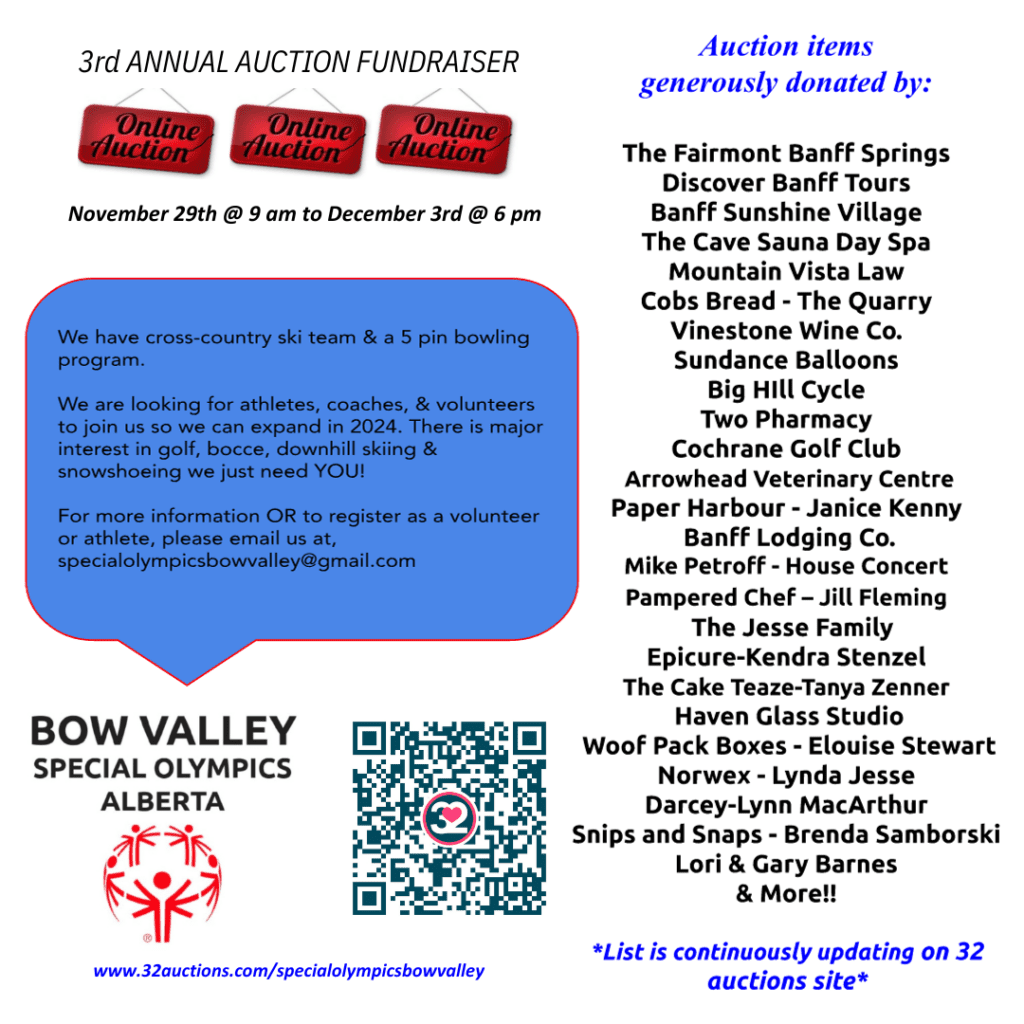 This organization is committed to enriching the lives of individuals with intellectual disability(ies) through sport programming in the Cochrane / Canmore / Bow Valley regions. All proceeds from this auction will go directly towards sport programs, such as cross-country skiing and 5-pin bowling. Funds will be used to waive all registration fees, hopefully allowing for as many participants as possible, regardless of their financial situation. Athletes and volunteers will also receive uniforms, operational and coaching costs will be covered, plus transportation to out of town tournaments.
The auction starts at 9am on November 29th and ends at 6pm on December 3rd! Auction opportunities for Hot Air Balloon rides, signed artwork, stays at the Fairmont Banff Springs or tickets to enjoy the Alberta Ballet's 'The Nutcracker' can be had, while supporting this grassroots program and its competitions.