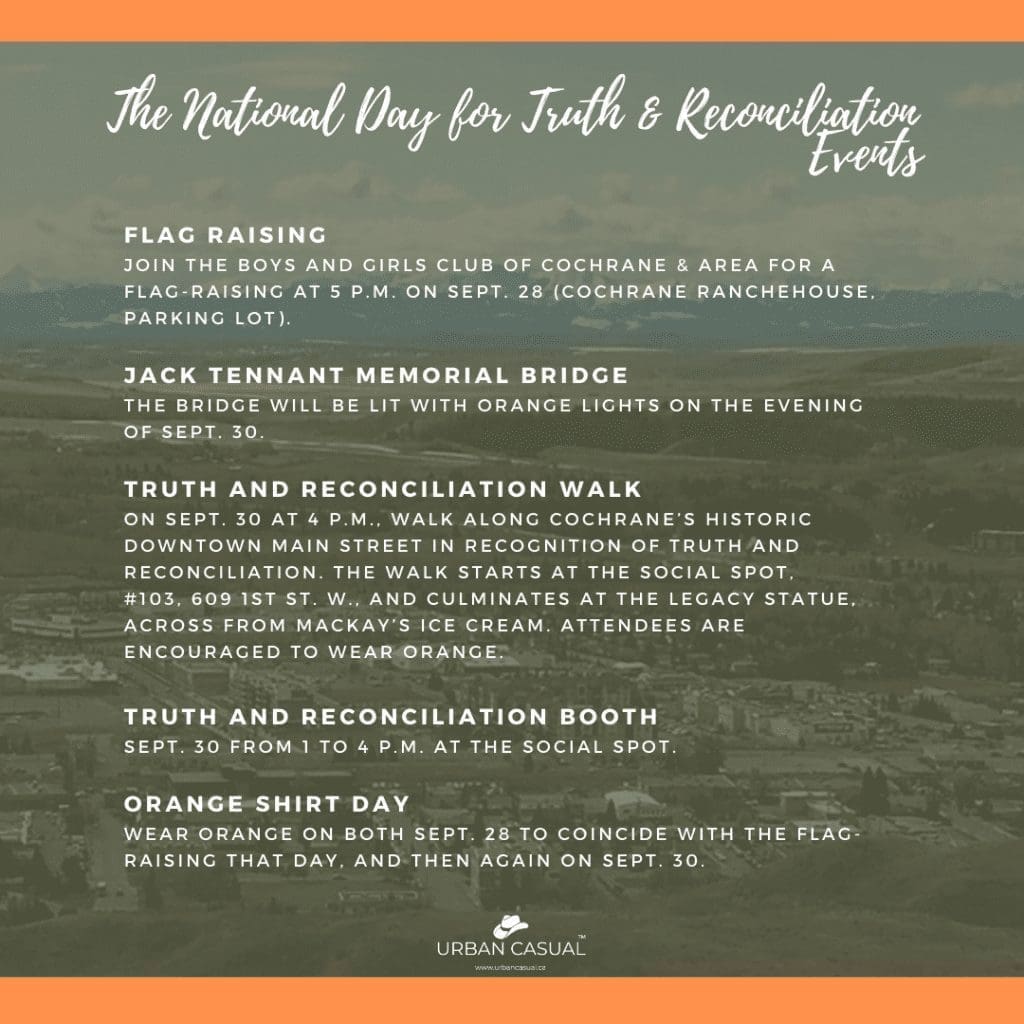 Flag-Raising – Join the Boys and Girls Club of Cochrane and Area for a flag-raising at 5pm on September 28, 2021.
Jack Tenant Memorial Bridge – The bridge will be lit orange on September 30.
Truth & Reconciliation Walk – September 30 at 4pm. Walk along Cochrane's Historic Downtown Main Street in recognition of Truth and Reconciliation. The walk starts at the Social Spot and culminates at the Legacy Statue across from MacKay's Ice Cream. Wear orange.
Truth & Reconciliation Book – September 30 – 1pm to 4pm at the Social Spot.
Orange Shirt Day – Wear orange of September 28 to coincide with the flag-raising day, and then again on September 30.