Two community spirited individuals are joining forces to bring Cochrane's 1st Annual PRIDE Parade to town on August 24th, 2022.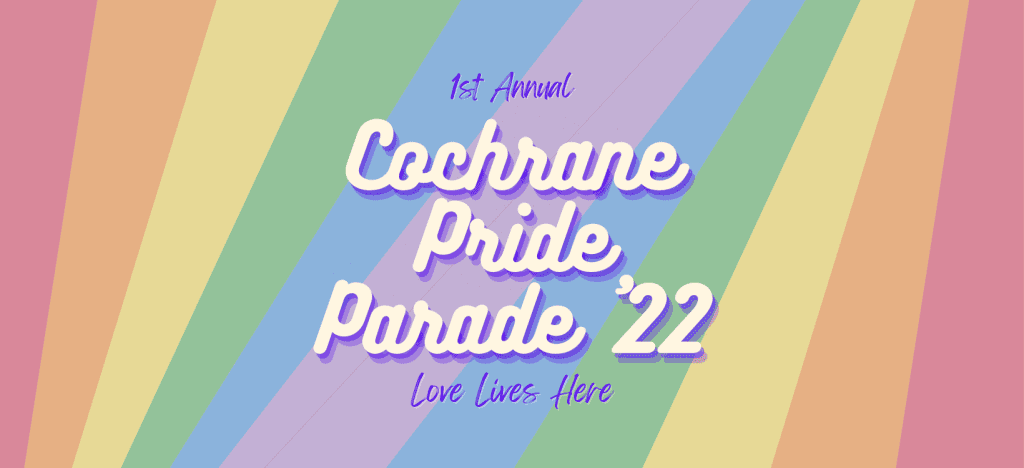 Samantha Nickerson and Marni Fedeyko have chatted for a long time about co-hosting an event together, and they thought what better way than celebrating both diversity and inclusivity in Cochrane. With PRIDE being celebrated from August 21-26 in Cochrane, the pair thought they would come together to add a safe and vibrant component to the action-packed week.

Samantha Nickerson shares,
"As Cochrane opens its arms to newcomers every day, it is important to show them what kind of town we are. Love lives here and everyone is welcome. Showing our PRIDE is also about being proud of our community."

For Marni Fedeyko, the addition of a parade is just another element of a growing movement of acceptance. "I am happy to see this come to fruition. Celebrating who we all are as individuals is important to me. This parade to me is not about sexuality, rather a way to shine a light on our individual uniqueness."

While the duo is just getting started, they can confirm there will be no cost to participants for joining. With form up beginning at noon, the parade is anticipated to kick off at 1 p.m. Details of the route will be announced shortly, but it is anticipated to run from 5th Avenue along Historic Main Street and disband at the old Ford site on Railway Street.

Further announcements of entertainment and additional components will be added as the date approaches. For now, Nickerson and Fedeyko are looking for businesses and individuals to participate in what they both hope will become Cochrane's most colourful and fun event.

For more details, you can follow the event on Facebook at @CochranePrideParade and those wishing to participate can reach out to the organizers at Cochraneprideparade@gmail.com