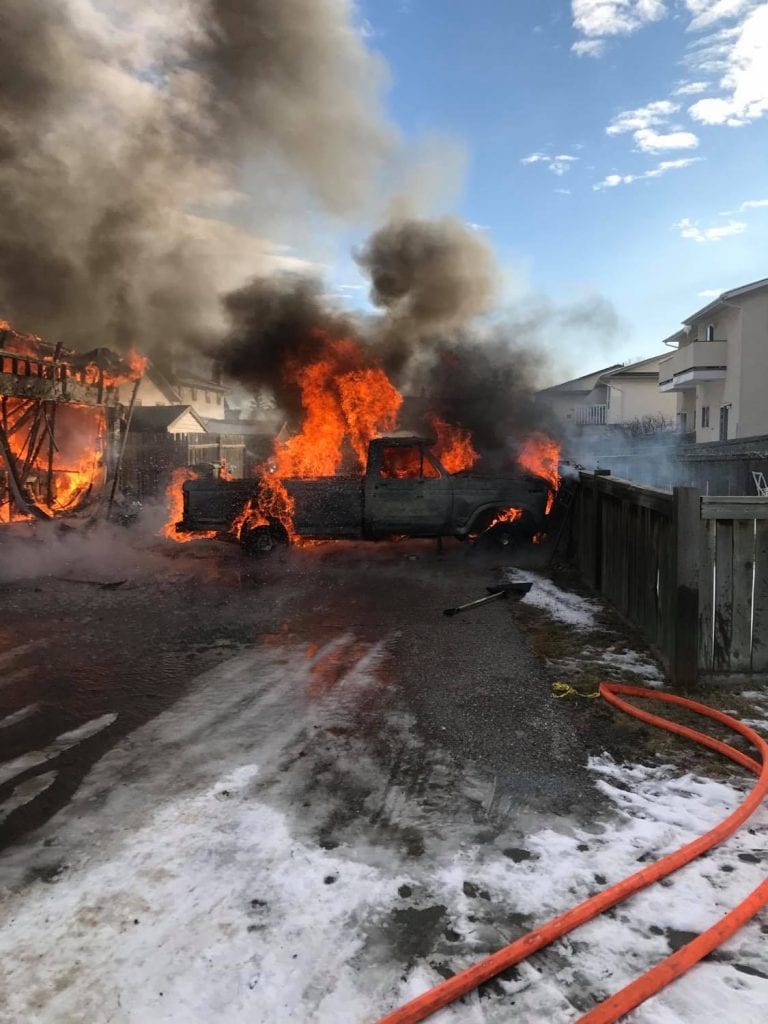 It has been determined a portable heater that came in contact with combustibles was the cause of a massive residential fire on Saturday, November 14.
The fire, which started in the garage, quickly spread to the homeowner's duplex.
Thankfully, most of the damage was limited to the one unit, and no injuries occurred, shares Inspector Jeff Avery with Cochrane Fire Services.
While damage is estimated to be more than 300,000 dollars, Avery says the homeowner was insured for property damage and its contents.
Avery was extremely thankful for the quick response time by both Cochrane and Rocky View Fire Services. "I give kudos to Rocky View for answering the mutual aid call and coming in to help us out; we are always grateful for their service. It was a job well done by all the fire crews to get the fire knocked down as quickly as they did."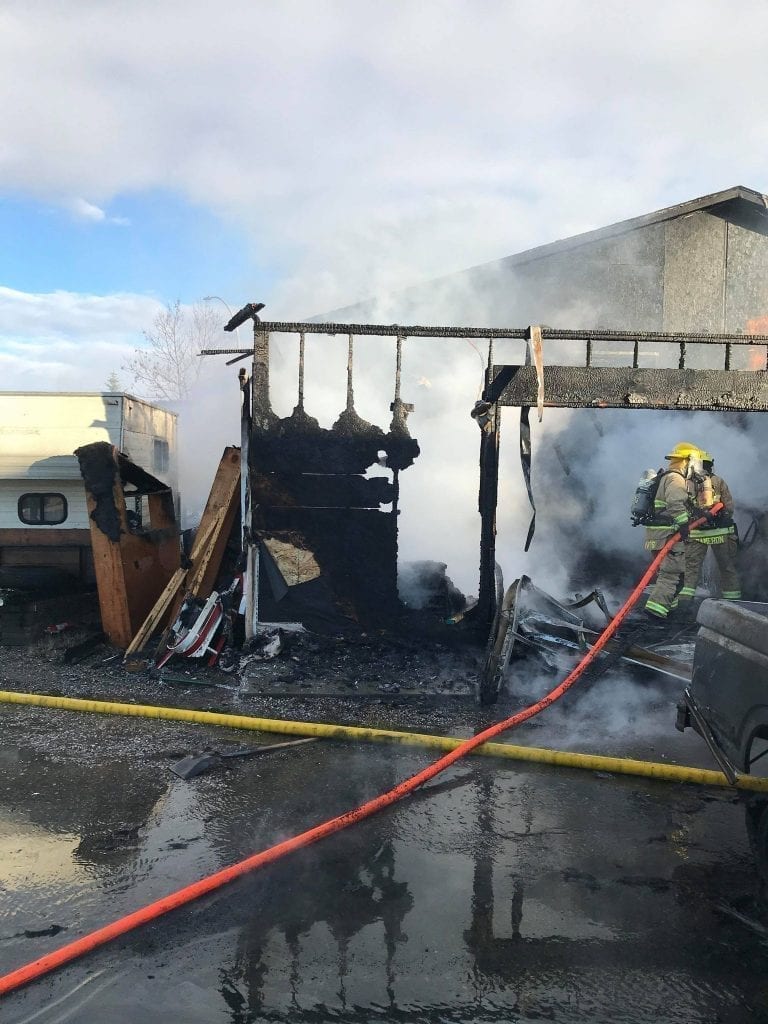 Avery says in total, three engines (one from Rocky View), as well as Cochrane's aerial, were used to combat the blaze with thirteen firefighters in total on scene.
Grateful that winds were down this particular day or this story would have had a very different ending, says Avery. "Thank goodness Mother Nature was on our side, or it would have taken anywhere between 60 to 90 seconds to destroy adjoining property potentially."
If you use a space heater to take the chill away on chilly days, Avery reminds us of the dos and don'ts.
"If you can, don't leave them unattended. Put them in an area where they are not going to be hit or kicked over, and make sure there is adequate space between any space heater and anything that is combustible."