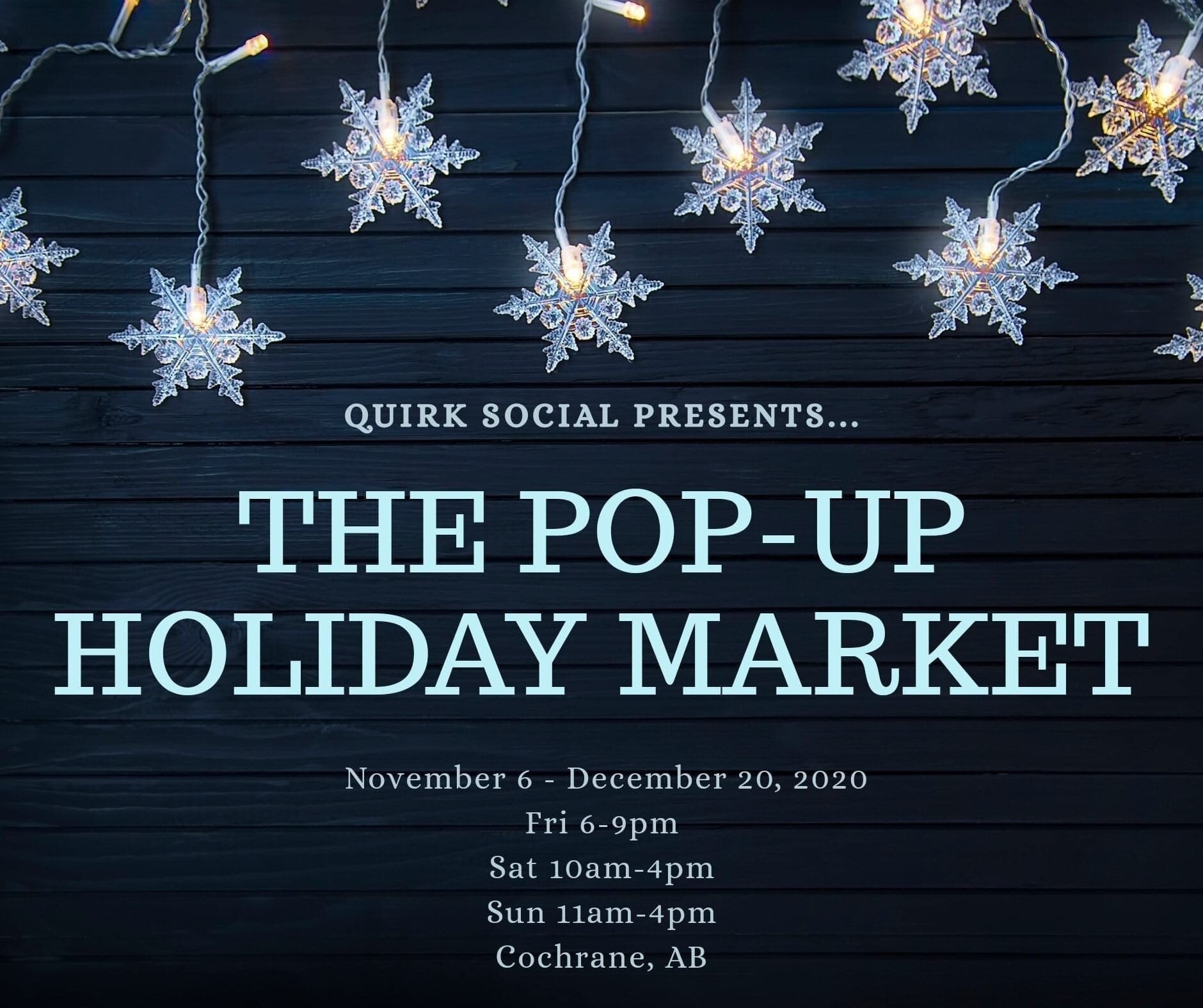 Kailey from Quirk Social, an event planning business in town has made shopping local this holiday season so easy! With many Christmas and Holiday markets being cancelled due to Covid-19 this year, Kailey knew that this would be a substantial hit to makers who rely on these markets, so she endeavoured to bring a Covid-19 friendly experience to her hometown of Cochrane.
The Pop-Up Holiday Market will run November 6th to December 20th, lending makers the option to participate in one weekend or all weekends of its duration. Located at 609 1st Street W. in Cochrane, the market will feature up to 20 vendors each weekend, with hours of operation on Fridays (6pm to 9pm), Saturdays (10am to 4pm) and Sundays (11am to 4pm). It is hoped that the three day format will aid in spacing out the shoppers and allow for proper Covid-19 measures to be coordinated, including mandatory masks, hand sanitizer and limited numbers indoor at any one time.
The Pop-Up Holiday Market will also feature a Kids Shopping Area, designed to help children find a special gift for their parents/grandparents/siblings, and will be priced with 'little' budgets in mind. All proceeds from this portion of the event will be donated to the Boys & Girls Club of Cochrane and the Cochrane & Area Humane Society.
Interested vendors can email hello@quirksocial.ca for more registration information.
Follow Quirk Social on Facebook and Instagram for updates.
SUPPORT LOCAL COCHRANE!