The Town of Cochrane invites families and employees in the downtown Cochrane area to participate in an exciting summer-long initiative – Picnic in the Park.
As a celebration of the newly opened Cochrane Crossing Civic Plaza green space, the first 50 visitors will receive a Cochrane Information Centre picnic blanket to enhance their outdoor experience.
Starting July 10 )and running throughout the summer), the Picnic in the Park initiative invites residents, visitors and downtown workers to a lunchtime escape to experience the vibrancy and activity of downtown Cochrane.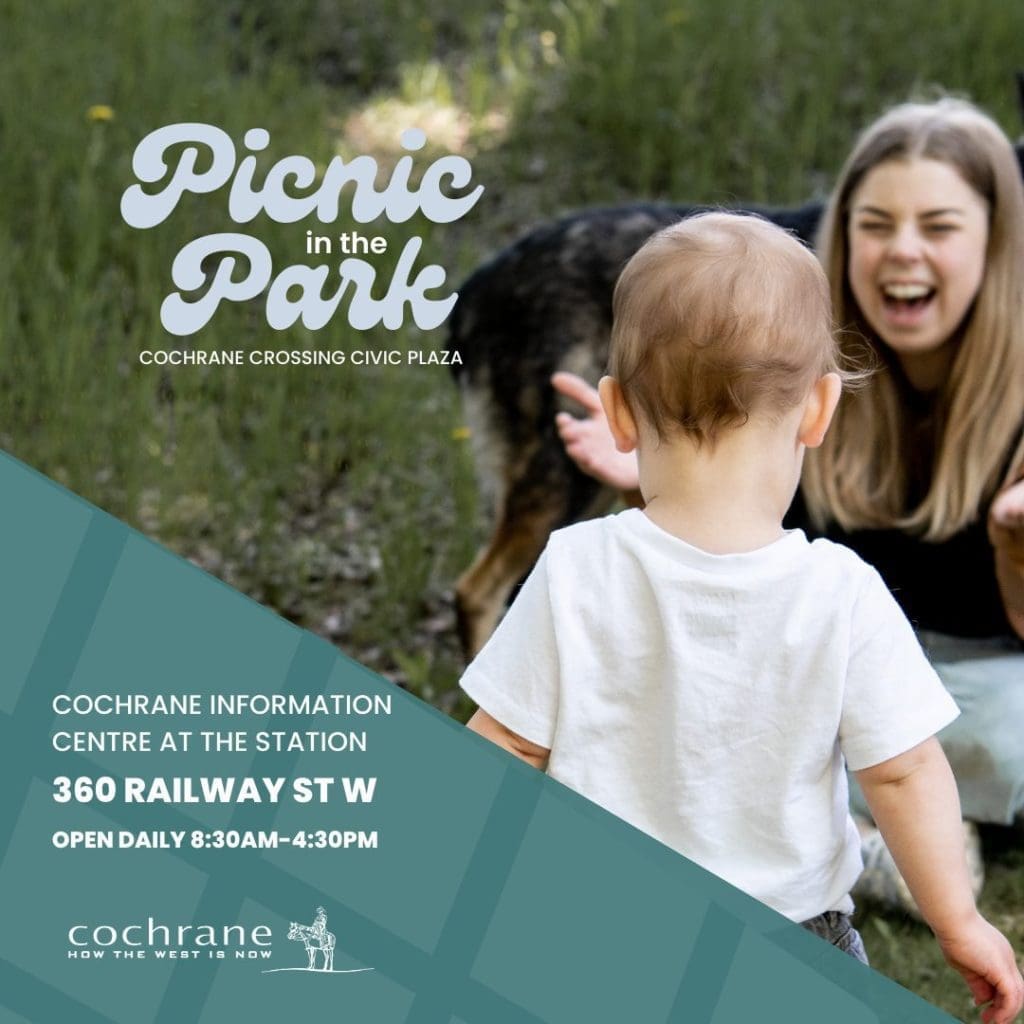 To claim your free picnic blanket, simply visit the Cochrane Information Centre, open daily from 8:30am to 4:30pm and conveniently located at The Station at 360 Railway St W beside the Civic Plaza. (While supplies last.)
Be sure to ask about the family-friendly lawn games, activities, and toys to freely enjoy within the park too!
"The Cochrane Information Centre is proud to bring the Picnic in the Park initiative to our community," shares Mike Korman, Interim Director, Planning & Development Services, Town of Cochrane. "We invite everyone to visit the Cochrane Information Centre at The Station and discover the countless opportunities for exploring Cochrane while enjoying the Civic Plaza amenities."
Visit Cochrane.ca/CIC for more information and directions. Cochrane Information Centre visitor parking is available in the lot south of Railway St beside the Cochrane Public Library.