What are the Giving Trees of Cochrane?
The Giving Trees are located around Cochrane at different businesses and hold tags that have items that are in need written on them, for the Cochrane Activettes 'Share Your Christmas' campaign.
You choose a tag (whichever one suits your fancy) and then you go to the store and buy that item. You can take your unwrapped donation back to the same place you picked up your Giving Tree tag, or you can scan the QR code on the back of the tag to find out where else in Cochrane you can drop off your donation by end of day December 4th.
See an example of this year's Giving Tree tags below.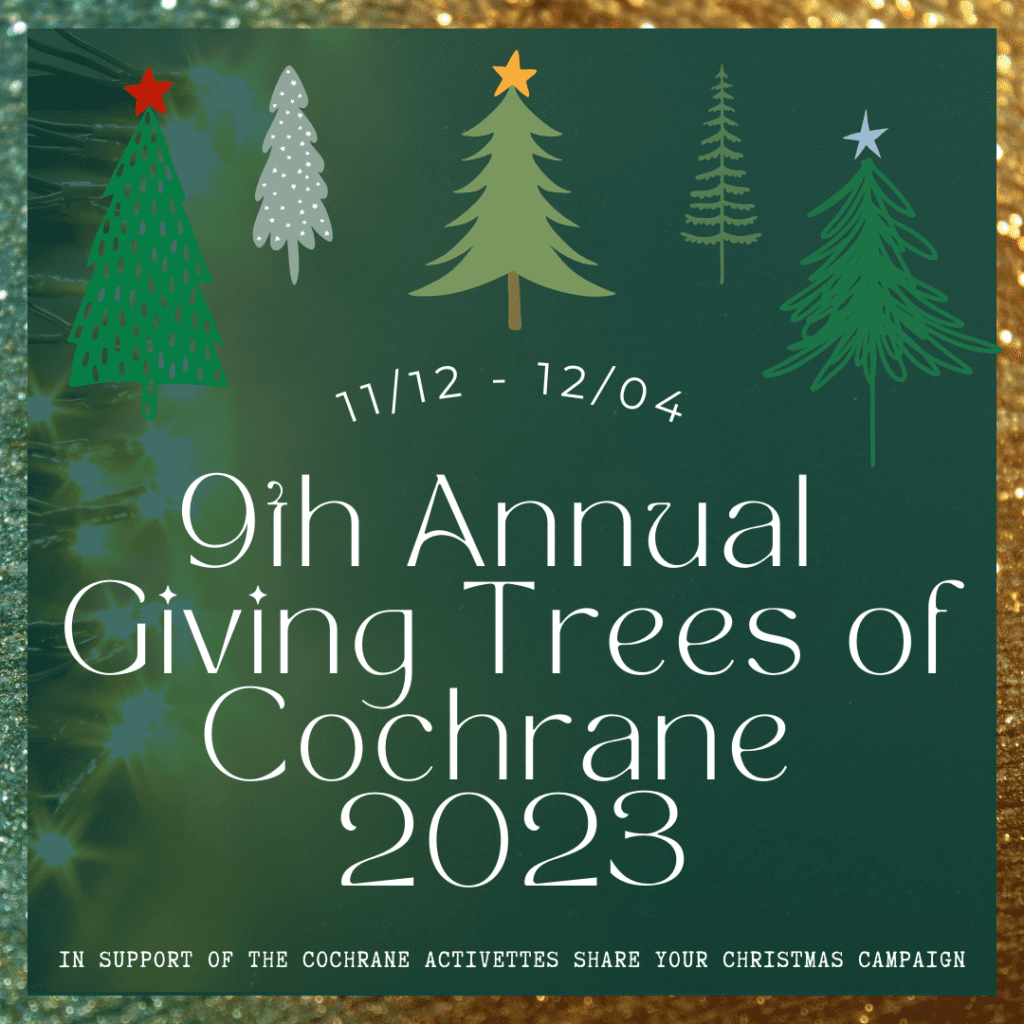 This year's Giving Tree locations are: