With Shrove Tuesday coming up tomorrow, you'll be wanting to whip up some breakfast for dinner with these easy and fluffy pancakes!
"Pancakes are associated with the day preceding Lent (Ash Wednesday), because they are a way to use up rich foods such as eggs, milk, and sugar, before the fasting season of the 40 days of Lent." – Wikipedia
We like to play with our toppings, using fresh or frozen fruits, real maple syrup, chocolate chips, nuts, seeds… really, anything goes! And I always make extra for school snacks or for the next morning breakfast. Leftover pancakes are the best!
I was skeptical of adding the white vinegar at first, but after not using it in other pancake recipes I've tried, I realize that it does indeed make a difference.
EASY PANCAKES RECIPE.
3/4 cup milk
2 tbsp white vinegar
1 cup all purpose flour
2 tbsp white sugar
1/2 tsp baking soda
1/2 tsp salt
1 large egg
2 tbsp butter, melted

1. In a medium bowl, combine milk with white vinegar and set aside for 5 minutes to sour.
2. In a large bowl, combine all purpose flour, sugar, baking soda, baking powder and salt.
3. Whisk the egg and melted butter into the soured milk.
4. Pour the flour mixture into the wet ingredients and whisk until lumps are gone.
5. Heat a large skillet or griddle over medium heat. Use a non-stick cooking spray or pat of butter.
6. Pour 1/4 cup of batter until a skillet and let it cook until bubbles appear on the surface.
7. Flip with spatula and cook until brown on the other side.
Per Serving: 230 calories; 8.2 g fat; 32.7 g carbohydrates; 6.4 g protein; 65 mg cholesterol; 650 mg sodium.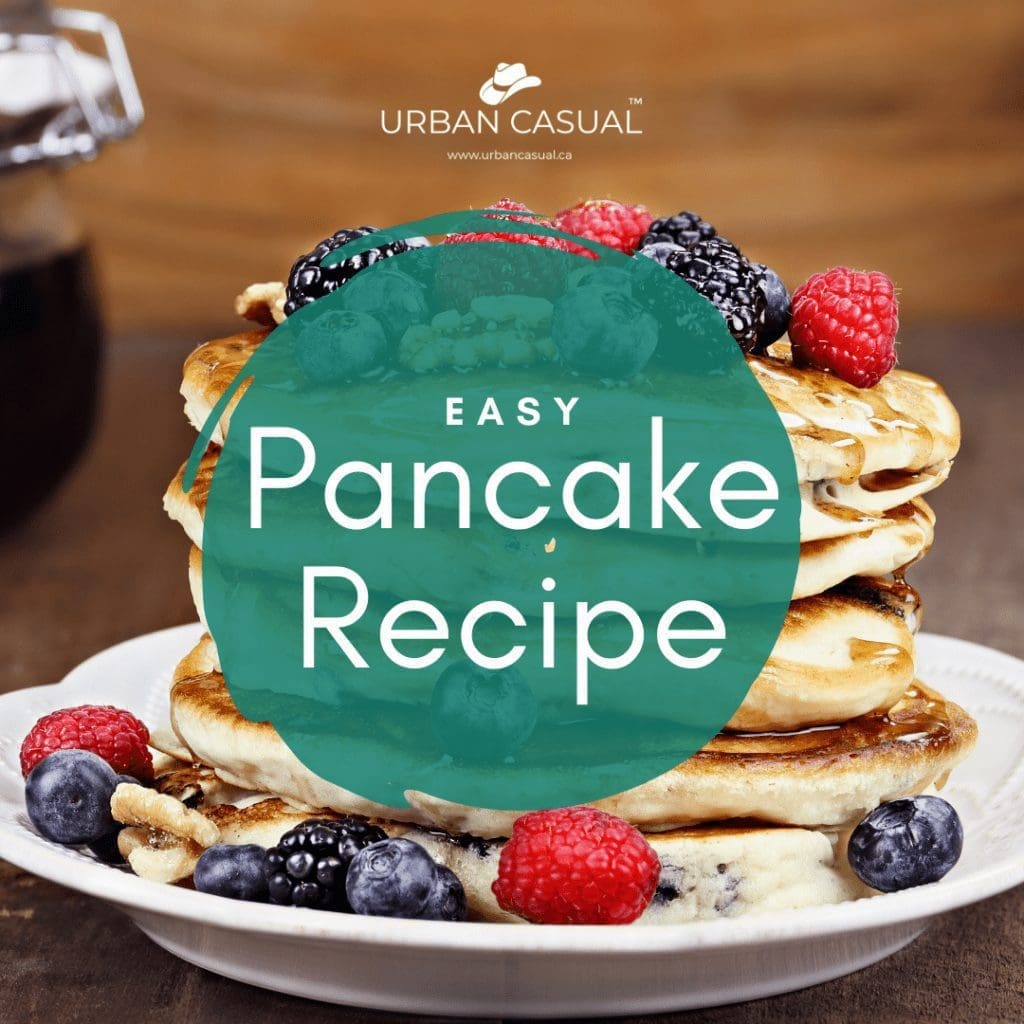 ENJOY!
Whip up these flapjacks for breakfast, dinner or a snack in no time!