Cochrane is a community full of world class artists — but while the arts scene here is vibrant, it hasn't always been highly visible. Route 22 Gallery hopes to change that.
Lara Kruger is the gallery's director and former board president. She grew up in Cochrane, moved west to the Rockies, then returned to town after managing several art galleries in Canmore and Banff. Having experienced the Bow Valley's rich arts scene, Kruger saw there was a gap in opportunities for artists in Cochrane. So, she reached out to the community to see how they could rectify it — together.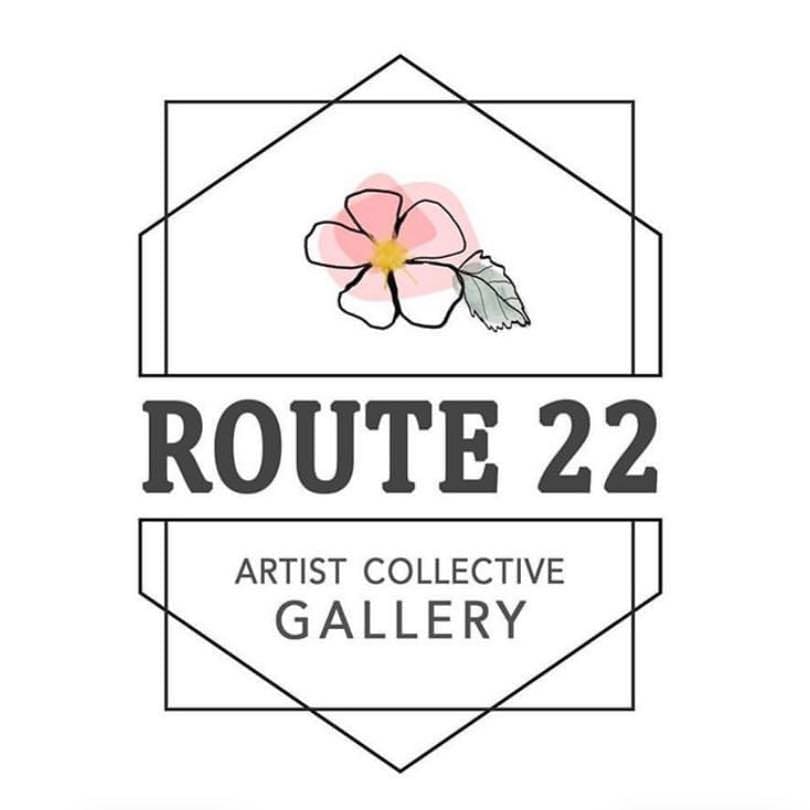 "I think collaboration is really important to our future, not just in Cochrane but as human beings," Kruger says. "I saw collaborative models working for art collectives in B.C., and I thought it made a lot of sense. We had to start from the ground up here."
From trial and error to thriving collective
Route 22 Gallery's early days were a bit bumpy, Kruger admits. The collective started under an existing non-profit and put a survey out to gauge interest in involvement from the local arts community. They got a good response, and things went well for the first few months. However, it soon became clear that the collective needed more structure around policies and a more cohesive vision for its direction. So, Route 22 Gallery closed down and registered as an independent non-profit, reopening two months later.
Since then, the gallery has been thriving. "We've experienced a surge in interest in membership, especially in the last year," Kruger says, noting that the collective now has more than 50 member artists. The multidisciplinary nature of the art exhibitions, programming, and gift shop contributes to the gallery's strength as an arts venue.
"Our mandate is to connect people with the arts," Kruger says. "The more we can do that in different ways, it just makes sense. The different styles of art complement one another and offer the public a broader range to engage with."
Currently, Route 22 Gallery's member artists' exhibitions as well as its public programming span a range of disciplines. They include various kinds of sculpture (wood, stone, and metal), ceramics, painting of all mediums, drawing, photography, and mixed media art.
"We're trying to elevate the arts in Cochrane," Kruger says. "We want to offer programming for all ages and in all disciplines, and build relationships with First Nations artists."
Planning for long term community impact
In the long term, Route 22 Gallery hopes to secure a larger, permanent space in Cochrane.
"We're always trying to forge partnerships and collaborations that will allow us to open an arts centre," Kruger says. "We'd love to see more exhibition space, events space, and programming space, and work with other cultural groups so that it's truly an arts and culture destination for the community."
Last year, the collective received generous support from the Town of Cochrane in the form of COVID-19 relief funding. They also recently secured funding from the Government of Canada, and will be making a formal announcement in the coming weeks about what this will mean for Route 22 Gallery.
"It's fantastic that there's recognition at that level of government that what we're doing is contributing to the economic diversification of our community," Kruger says. "This funding will boost our capacity in a big way to support the arts in Cochrane even more."
Get involved with Route 22 Gallery
Route 22 Gallery welcomes the public to take part in 'Come Paint Alberta', a plein air painting (outdoor painting) circuit taking place across southern Alberta in May. Route 22 will kick off the event on May 27 in partnership with Glenbow Ranch Provincial Park with the Art in the Park Festival.
Visit route22gallery.com to learn more.
— About the author: Afton Brazzoni is the founder of Scribe National, a content marketing studio in Cochrane. A former journalist, she is passionate about helping organizations and entrepreneurs amplify their voices and achieve their goals. Afton is also an Affiliate Member of Route 22 Gallery. A landscape oil painter, you can find her artwork for sale in the gift shop at Route 22 and online at aftonbrazzoni.com.