Centennial Plaza before Cochrane Light Up 2020. Every time I have to livestream in this location, I have to fight multiple wifis or have zero signal at all. It's always a bit of a challenge.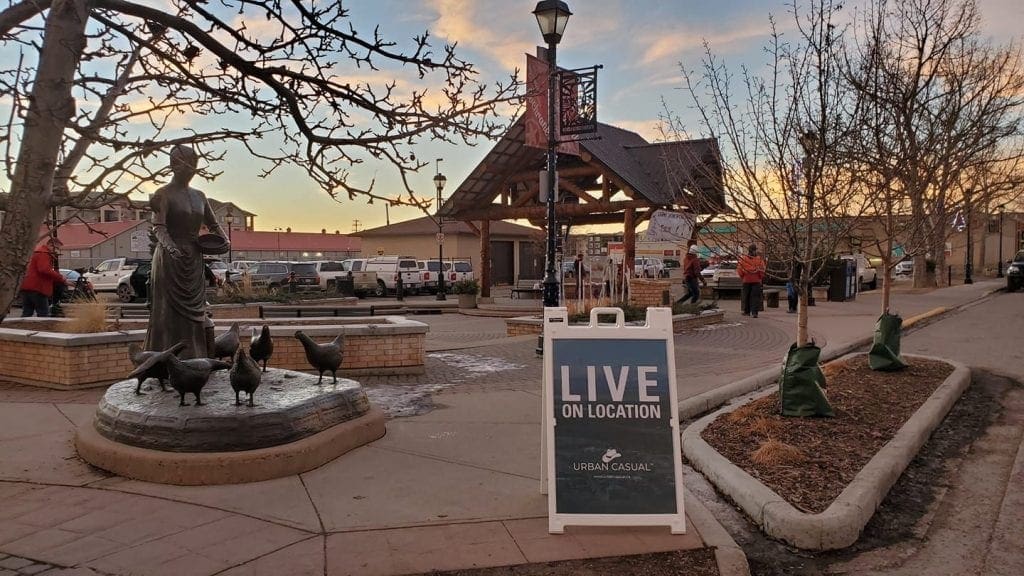 So far Facebook has not blocked all the music in the lightshow footage, but they still may yet.To all of my community volunteers last night… what can I say? You knocked it out of the park! We even had Monterra drop into the feed, which was a first. This Light Up could not have happened without you and I thank you from the bottom of my heart. I will find a way to repay you all for your time.
To my camera guy Chris at Blue Pixel Media, thanks for your help & for not freaking out when we did not have sound again, lol. Plugging into systems always seems straightforward, until we go live.
Always a new challenge for us to surmount with each broadcast.
And to Cochrane – thanks for lighting up virtually with us last night! Make sure to hit up Historic Downtown and see the lightshow for yourselves.
It runs every half hour from 5pm to 10pm during the Christmas season.
Love,Sam