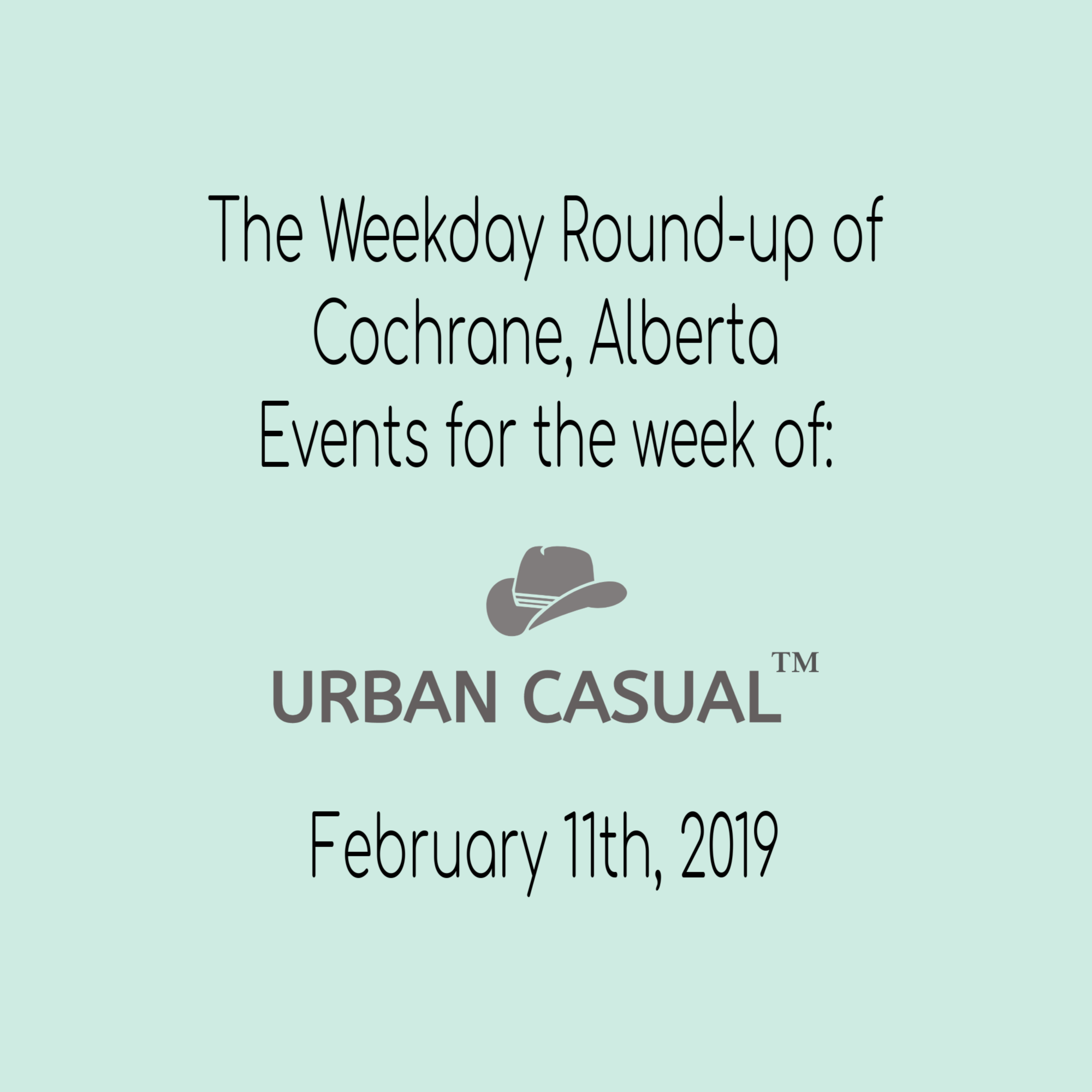 The extreme cold will last for most of the week, but there is still plenty to see and do, so bundle up and wear a hat!
Here is the Cochrane, AB Weekday Event Round-Up for the Week of February 11th >>>
Monday, Feb. 11-
6pm – Council Meeting at the Ranchehouse
7:30pm – The Cool Choir at All Saints Anglican Church
Tuesday, Feb. 12-
7:30am – Corporate Tax Update – February 2019 CBN event breakfast & learn at The Corner Coworking
7pm – Tuesday February 12/18 Women Talk Cochrane
7pm – Trivia Night at the Brooklyn Social House
Wednesday, Feb. 13–
9:30am – Choose Love at Hollyberry Soaps
6pm – LifzGood Acoustic plays The Venue: Live Music You Know and Love
Thurday, Feb. 14- Valentine's Day! ♥️♥️♥️
4pm – The Social Corner at The Corner Coworking
7pm – Anna Lewis at Half Hitch Brewing Company
Friday, Feb. 15-
4pm – Fete de Patinage en Plein Air/ Skating party!
6pm – Family Dance at the Lions Club Event Centre
6pm – Cochrane Public Library – Stargazing at Mitford Park
6:30pm – The Royal Canadian Legion Cochrane Branch BBQ
8:30pm – THE CONTRABAND NIGHT 1 at The Venue Bar & Grill
>>> Don't forget to go VOTE for the Photo of the Week – Ends Wed. Night!