Last Friday, we had the chance to attend the cheque presentation from Brio Boutique in Historic Downtown Cochrane to the Big Hill Haven Emergency Shelter.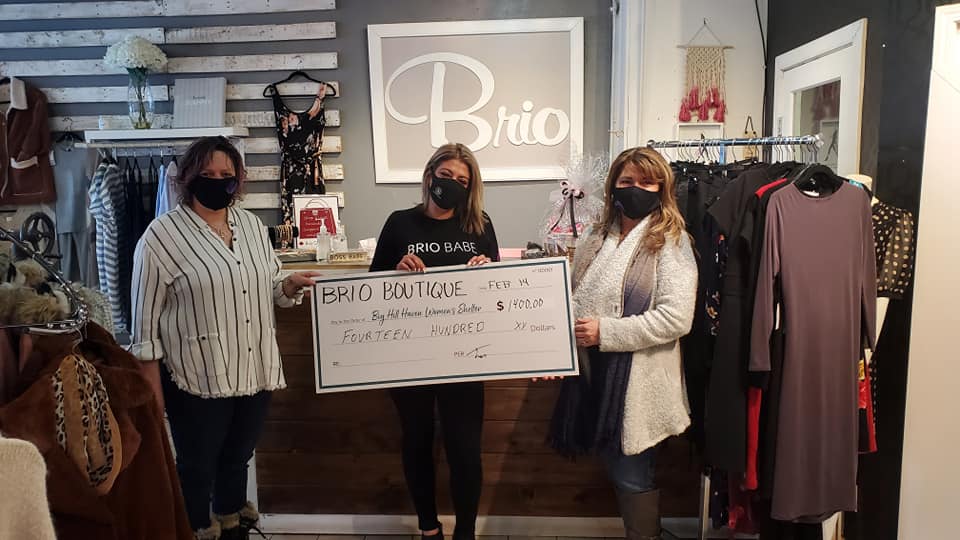 In November of 2020, Brio Boutique owner Toni held a sweatshirt fundraiser to turn all Cochrane ladies into Brio Babes with a Cause. Toni has always been a huge supporter of the Big Hill Haven Emergency shelter, as both a mom of two and a member of the Cochrane community.
She wanted to find a way to still raise money for this cause, as she was unable to hold her Annual Fashion Show due to Covid-19 restrictions. Her Brio Babe sweatshirt, designed by local Nikstar Productions proved to be a quick sell out.
Overall $1400 was raised for the local emergency shelter.
Have you checked out the Brio Boutique in historic downtown Cochrane yet?

Fun fashion for women!