The second annual Cruz-4-Her returns on August 28th! The charity cruise will raise awareness and funds for Big Hill Haven. The event invites all cruise enthusiasts to bring out their fancy cars, cool wheels, jeeps, trucks or motorcycles to enjoy a great day of cruising through the Rocky Mountains.
This year, Cochrane GM is the title sponsor and will be hosting the event in partnership with Cruise Cochrane and Big Hill Haven.
"Cochrane GM wants to support organizations that aid the community. That is why we jumped at the opportunity to sponsor the Cruz-4-Her in support of Big Hill Haven," say Rob Dzikewich, General Manager of Cochrane GM.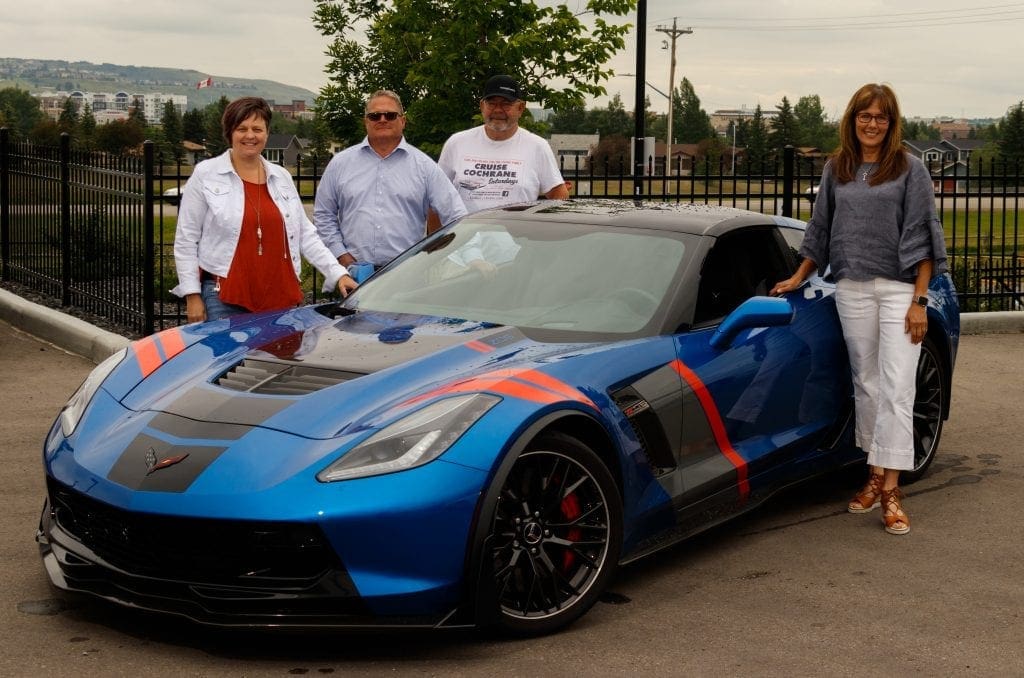 "Cruise Cochrane is proud to be back for the annual Cruz-4-Her,", says Jim Messner of Cruise Cochrane. "Last year we had so much fun. I'm sure even more people will join us in 2021. It's an amazing event for a great cause>"
"The Covid-19 pandemic has contributed to the increase of domestic violence and made it more challenging to fundraise," says Tara McFadden, Fund Development Officer with Big Hill Haven. "That is why we are so grateful for community support. We expect this year's cruise to be even more successful than last year. Every dollar raised will make a difference."
Organizers have set a $15,000 fundraising goal. "We're throwing down the gauntlet to local businesses and other Classic Car Clubs to participate and raise funds. I don't think anyone can beat Cruise Cochrane's Team," Messner challenged.
Charitable Registration #709526099 RR0001
Box 1544, Cochrane, AB, T4C 1B5
www.bighillhaven.com
Registration for the event is by donation with a minimum $50.00. Tax receipts will be issued.
Participants are encouraged to raise funds and there will be prizes. For more information and to register
visit www.cruz4her.com.
CRUZ-4-HER
• Date: August 28, 2021
• Time/Staging: 11 AM
• Depart: Noon
• Where: Cochrane GM (2 Westside Dr, Cochrane, AB)
• Route: Highwood Pass
• Wrap Up: 5 PM
Facebook: @cruz4her
Instagram: @cruz4her
#honk4thehaven
About Big Hill Haven
Big Hill Haven was founded in 2016 in order to address the lack of safe shelter and resources for women fleeing or living with domestic violence in Cochrane and area. It is the sole organization with the mandate to respond specifically to women domestic violence issues and serves a region consistent with the Cochrane RCMP detachment. This includes Cochrane, Morley, Bragg Creek, Redwood Meadows, Springbank and Ghost Village, among other communities: altogether, a population of over 50,000, spanning approximately 4,000 square kilometers. Big Hill Haven provides a wide range of support to help women and children overcoming the damaging effects of abuse and needing shelter.