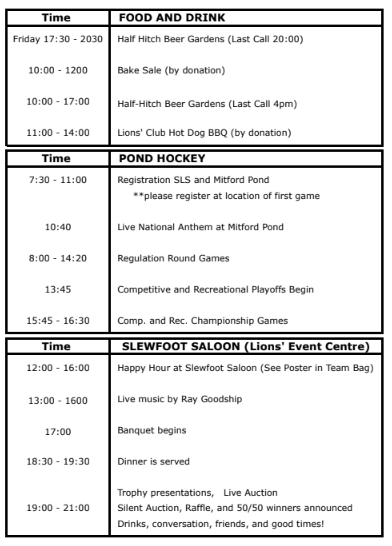 The Kimmett Cup is a quintessential Canadian charity event, where hockey players lace up their skates on an outdoor pond, in the shadow of the Rocky Mountains.
January 31 – February 2, 2020 will mark the 12th annual event, which honours the memory of University of Calgary Medical School Alumnus, Lindsay Kimmett. Lindsay was an athlete, a leader, a learner, and an aspiring doctor with all the skills and ambition to leave a big mark on the world.
Since her tragic passing on February 17th, 2008, her family members and friends have created the Lindsay Leigh Kimmett Memorial Foundation to honour her memory. To date, more than $2.75 million has been invested into the community in Lindsay's name, across an array of initiatives, both locally, and globally.
More information can be found at www.lindsaykimmett.org
In just a few short years, we've skated with thousands of players, worked with hundreds of volunteers, and raised over $1.4 for charity. It has been inspiring for us to watch this event grow from a fun idea to an annual celebration embraced by the entire community of Cochrane. This year we expect 600 players, over 100 volunteers and many more spectators and fans. The proceeds from this years tournament are going towards; The Children's Wish Foundation, Children's Cottage Society and Helping Families Handle Cancer.
Where: Mitford Ponds Cochrane, AB & Spray Lake Sawmills Family Sport Centre
Contacts:
Reid Kimmett, KC Co-Organizer -403-554-0415
Jason Baserman, KC Co-Organizer – 403-835-8301
Elisha Jackson, Children's Cottage Society – 587.998.2419
ejackson@childrenscottage.ab.ca

Carly Morrison, Children's Wish Foundation – 403-409-3660
carly.morrison@childrenswish.ca
Kelly & Dianne Kimmett, Lindsay's Parents – 403-932-4139