Welcome to our Week 1 of our PHOTO OF THE WEEK
– Finalists Vote on UrbanCasual.ca!
These photos will be competing for two tickets to the 3rd Annual Oktoberfest
at Half Hitch Brewing Company and to have their photograph featured on our website next week.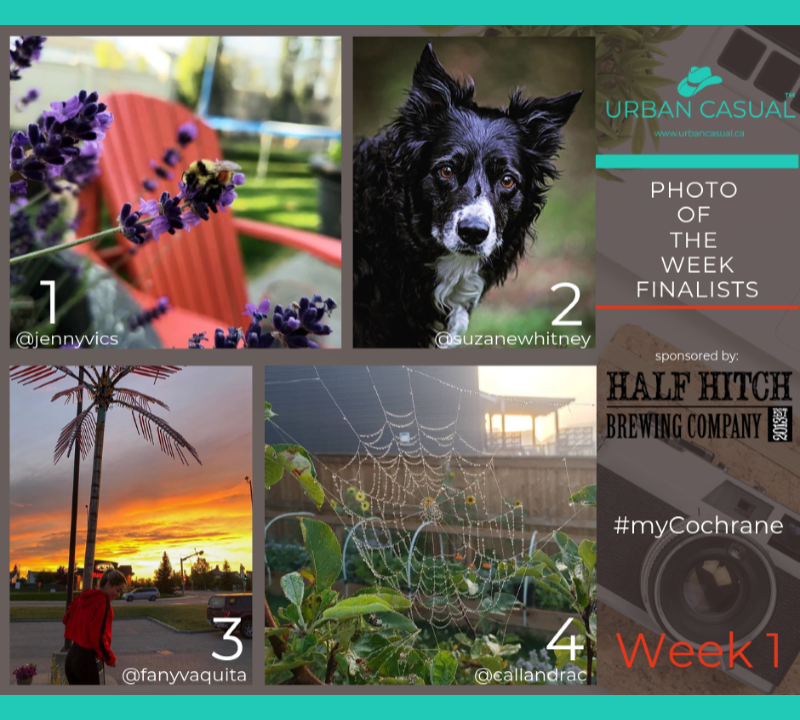 ---
To vote, head to our Facebook or our Instagram page and leave a comment on the post with the number of the photo you like best.

Voting will take place on Instagram and Facebook.

A total of 2 potential votes per person. One vote per person per platform only.

Voting ends Monday, September 16th at 11:59pm MST.

A winner will be announced on Tuesday of each week.

** To the 4 finalists, please feel free to promote your photos in a respectful manner.
---
Want to get in on this next week?
All you need to do to enter the PHOTO OF THE WEEK Contest is to follow @casual_Cochrane on Instagram & Hashtag your photos with #myCochrane.

The photo should be submitted by 11:59pm on Tuesday.

Keep your photo to within 25km of Cochrane and please have it be as recent as possible.

*If your Instagram profile is set to private and I'm not following you, I will not be able to see your photo.

*If you're under 18, please have your parents permission.
GOOD LUCK TO OUR FINALISTS! —