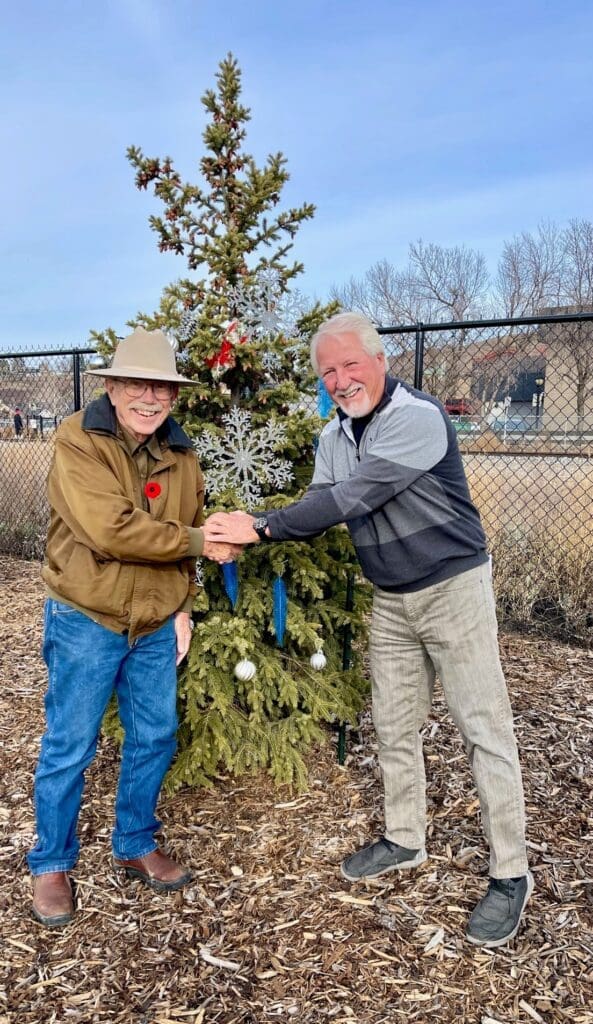 Santa Claus is coming to town on December 9th and he's not coming empty handed! Santa's sleigh will be carrying a load of Christmas trees, to be handed out to nominated Cochranites!
Together with Mayor Jeff Genung and MP Blake Richards, Santa invites you to join them at The Station on 360 Railway Street West in Cochrane for hot chocolate and holiday fun.
Fifty lucky Cochrane families will receive a Christmas Tree to help make their holiday a little brighter!
Know a family who could use a helping hand?
Scan the QR code in the poster or visit: NOMINATE A FAMILY
This event courtesy: Town of Cochrane, Rotary Club of Cochrane, Cochrane Toyota, McDonald's, CochraneNOW, MacKay's Ice Cream