Congratulations to @olga_the_mini_aussie on being our 5th 'Photo of the Week' winner!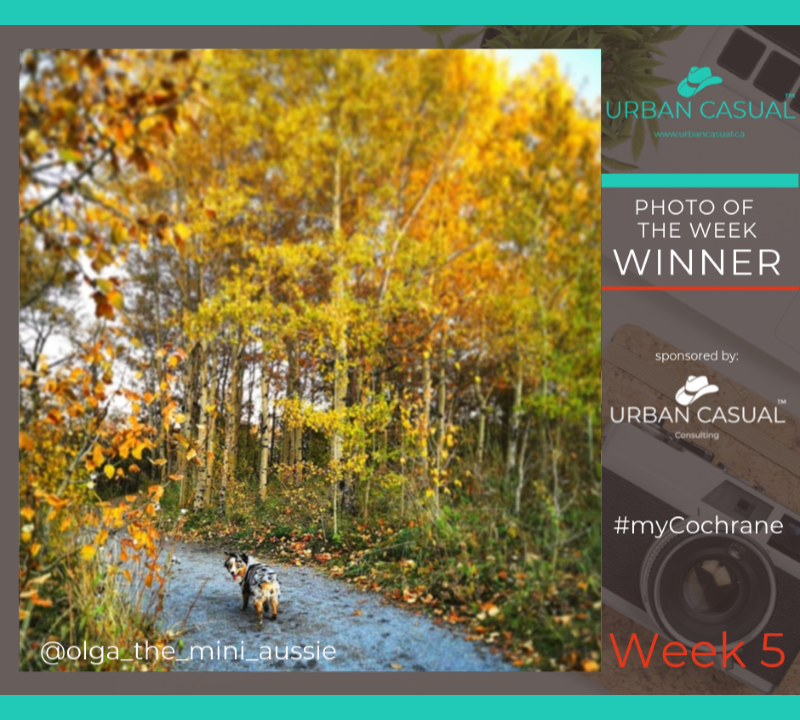 And special thanks to our 'Photo of the Week' business sponsor Urban Casual Consulting, she will receive a $25 gift card to Cochrane Coffee Traders.
Enjoy!
************************************************
Thank you to everyone that participated by submitting photos by using the Hashtag #myCochrane on Instagram, or by voting on Instagram & Facebook.
Want to get in on this next week?
All you need to do to enter the PHOTO OF THE WEEK Contest is to follow @casual_Cochrane on Instagram & Hashtag your photos with #myCochrane.
The photo should be submitted by 11:59pm on Tuesday.
Keep your photo to within 25km of Cochrane and please have it be as recent as possible.
**If your Instagram profile is set to private, I will not be able to see your photo.
*If you're under 18, please have your parents permission.
GOOD LUCK TO OUR FINALISTS! —