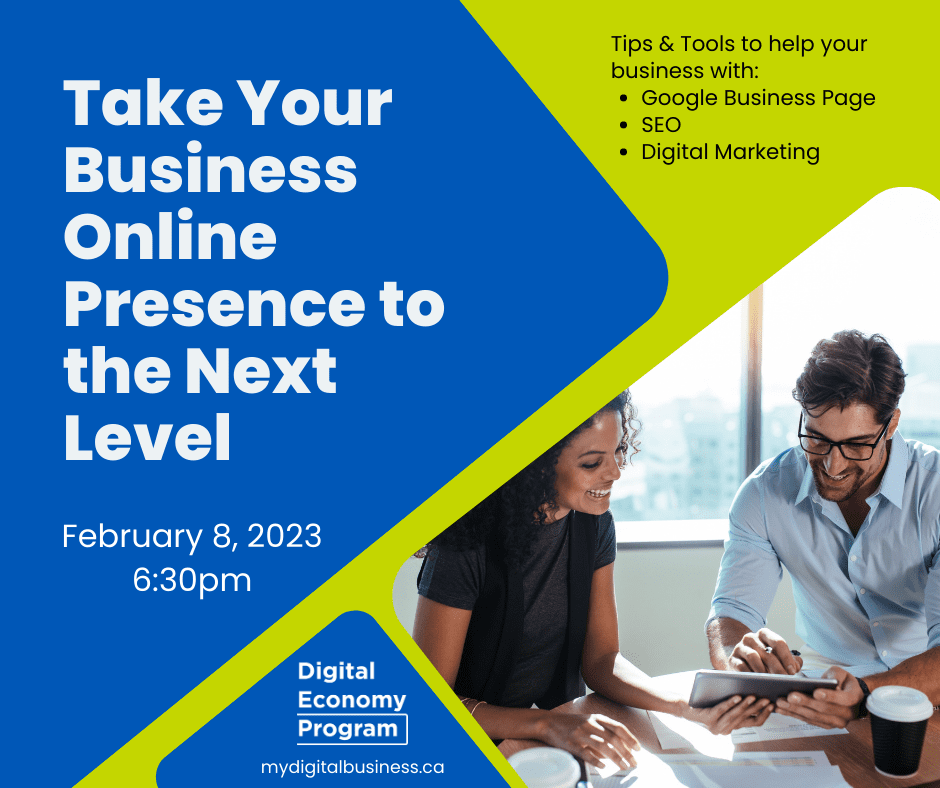 Did you know that 96% of online searches are Google? Whether we like it or not, businesses today need an online presence.
Join us and learn (free!) about the Digital Economy Program and how it can help you help your business. Our Digital Service Squad is ready to teach you how to create or fine tune your Google Business Page, utilize some simple Search Engine Optimization (SEO) tools on your website as well as share a few digital marketing tools.
No matter where your business is at, this workshop will give you information and skills you can use immediately to help level up your business's online presence.
Register today!