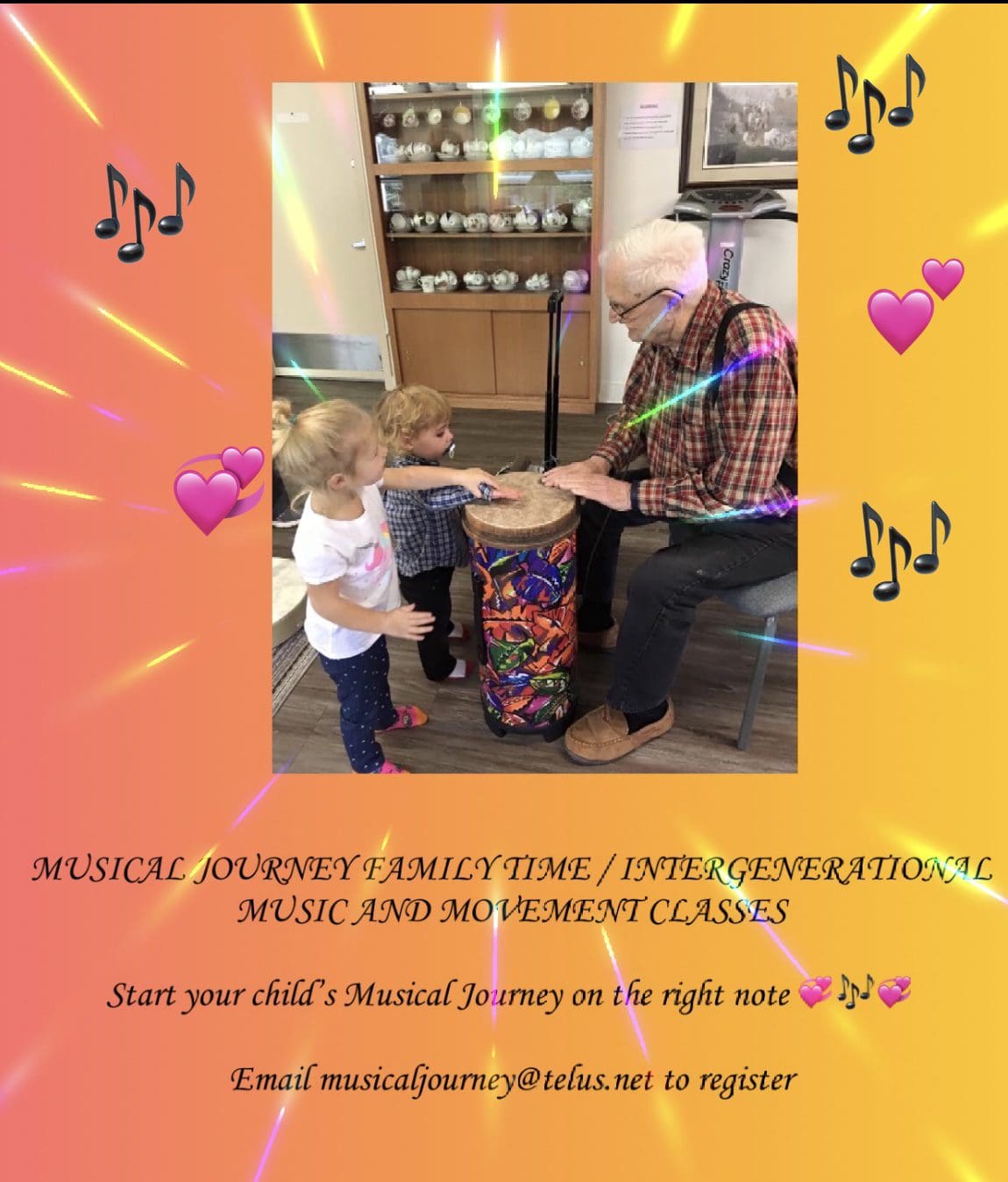 Start your child's Musical Journey on the right note 💞🎶💞.
Register now for these family time / Intergenerational music and movement classes the teach us how music & motion can aid the development of a child's brain PLUS we bridge our generations together by actively involving seniors along with us in all classes.
Classes start up at Big Hill lodge April 28, 45 minutes once a week for 8 weeks.
Visit our website musicaljourneycochrane.com to register