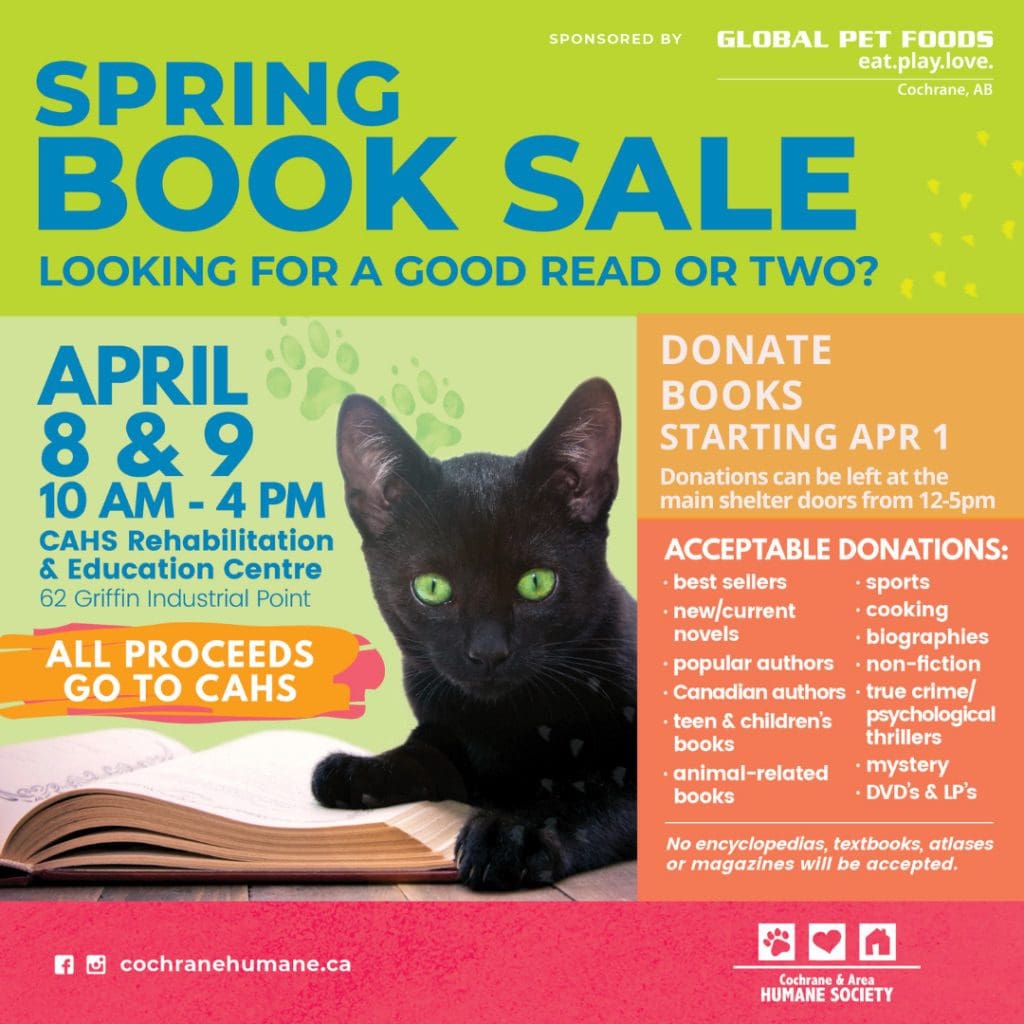 We are excited to be bringing our annual spring book sale back. Stop by to find plenty of great reads! Book donations start on April 1st and the book sale runs April 8-9th.
By donating and purchasing books at this sale, you can help provide essential resources to the Humane Society, ensuring that we can continue to provide shelter, medical care, and love to animals in need.
We cannot wait to connect with you, our fellow book lovers in our community. We encourage everyone to come out and support this fantastic cause, and who knows, you may even discover your next favorite book.
See you April 8th & 9th!