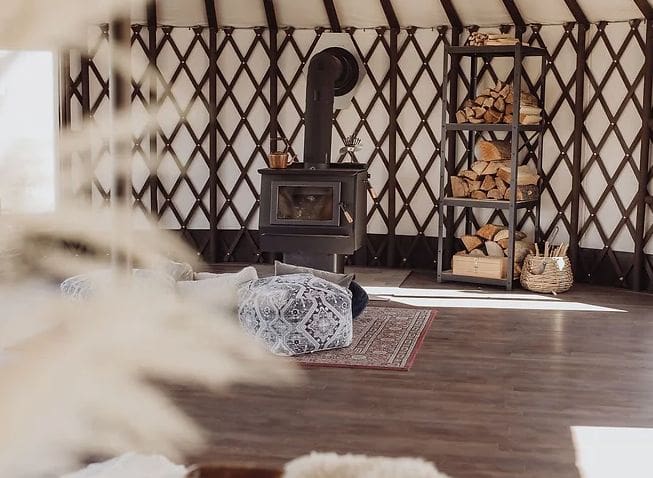 Pay gratitude for the lessons and experiences of 2022 and welcome in a feeling to drive your intentions of 2023.
Kevin will lead us through a ceremonial practice of conscious, connected breathing. Breath-work helps us to calm our nervous system, cultivate inner-knowing, and promotes overall wellbeing.
Marni will then lead us through a gentle yoga class with meditative elements to integrate the breath-work. The practice will slow to a short guided meditation before we close in a connected sharing circle.
It fills up our heart to finally be able to offer our first husband and wife co-facilitated offering in this beautiful space that we built to share with you.
We are invested in encouraging the continued growth as individuals and as a deeper more intimate community. We hope you are excited as we are to share a morning practice together.
This will be an intimate group of 12 people so space will be limited.
Learn more at: TheYurt.ca